TEACH DISABILITY HISTORY
Letter from Our President & CEO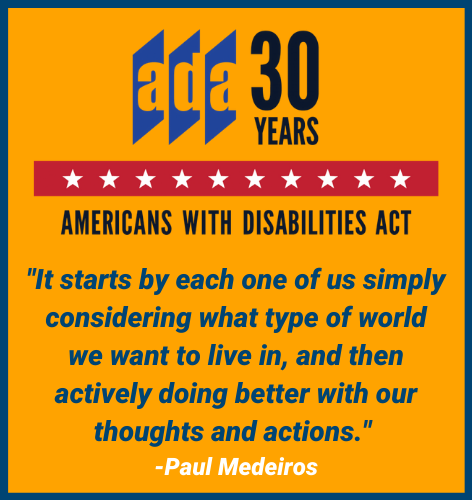 Take a moment to
read an op-ed published
by
Daily Hampshire Gazette
written by our President & CEO,
Paul Medeiros
, exploring the advancements of accessibility & inclusion for people with disabilities since the ADA was signed, along with acceptance being the driver in empowerment for this community.
#ADA30 | Reflections over 75 Years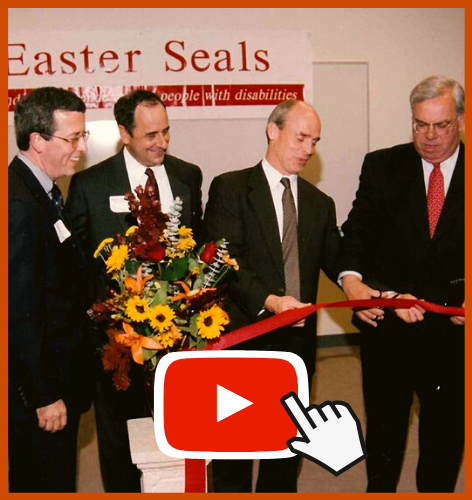 ESMA has always worked directly with the disability community to create fidelity in programming and community inclusion. Find out the ways in which ESMA helped shape the language and principles of the ADA and how the culture of disabiltiy services has changed profoundly since 1990. Stream Now!
---
WHAT IS THE #TeachDisabilityHistory CAMPAIGN?
Easterseals youth have created a campaign to #TeachDisabilityHistory focused on educating, and empowering people with and without disabilities to build the most inclusive future. The goals of the campaign are to educate people about why it is important that disability history be taught in schools, as well as to make teachers in Massachusetts public schools aware they can now access the disability history curriculum and documentary; "The Great Fight For Disability Rights."


---
AMERICANS WITH DISABILITIES ACT
Americans with Disabilities Act (ADA) became a law on July 26th, 1990. The ADA is a civil rights law that prohibits discrimination against individuals with disabilities in all areas of public life, including jobs, schools, transportation, and all public and private places that are open to the general public. The purpose of the law is to make sure that people with disabilities have the same rights and opportunities as everyone else. The ADA gives civil rights protections to individuals with disabilities similar to those provided to individuals on the basis of race, color, sex, national origin, age, and religion. It guarantees equal opportunity for individuals with disabilities in public accommodations, employment, transportation, state and local government services, and telecommunications." To learn more, check out the ADA National Network.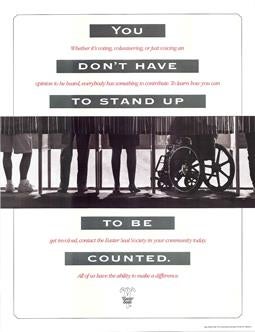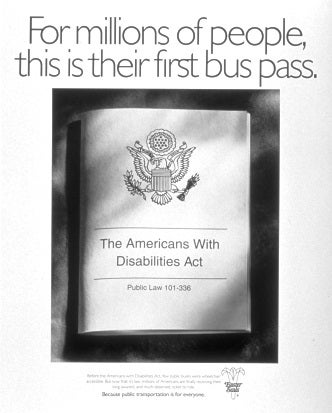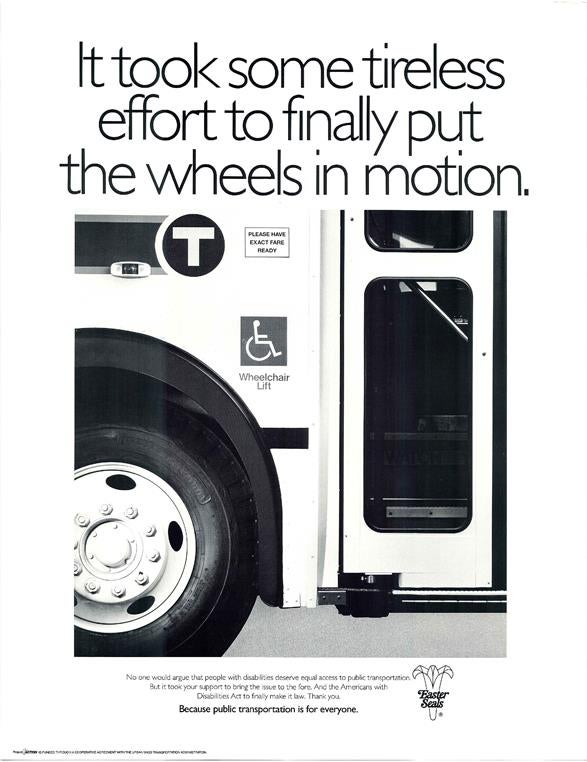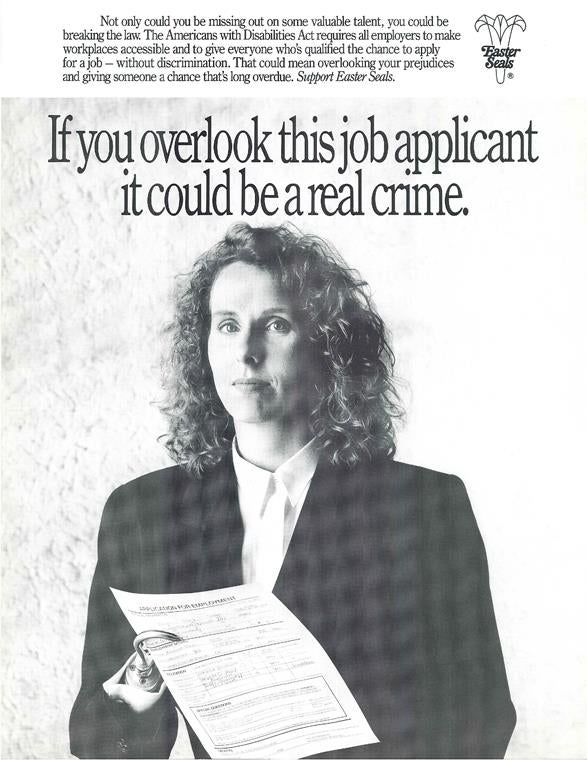 Easterseals MA has always been active in public policy advocacy. We have worked with federal, state and local officials and agencies since then to advocate for laws and programs that help people with disabilities achieve independence. Easterseals MA was an original supporter of the Americans with Disabilities Act (ADA) becauase we believe that our country is strongest when all Americans, including individuals with disabilities, can fully participate in and contribute to their communities