Weight and Seating Independence Project
MassMatch launched the Weight and Seating Independence Project (WSIP) in 2017 in response to learning about the needs of individuals with spinal cord injury (SCI). In 2016, they conducted a focus group and learned that many people with SCI have been unable to easily weigh themselves for decades. They also learned about the high instance of pressure injuries in individuals with SCI. 60% of people with SCI are likely to develop pressure injuries in their lifetime, and of these, 1 in 10 lead to serious complications that can result in death. The group noted that weight monitoring is an important component of preventing these injuries.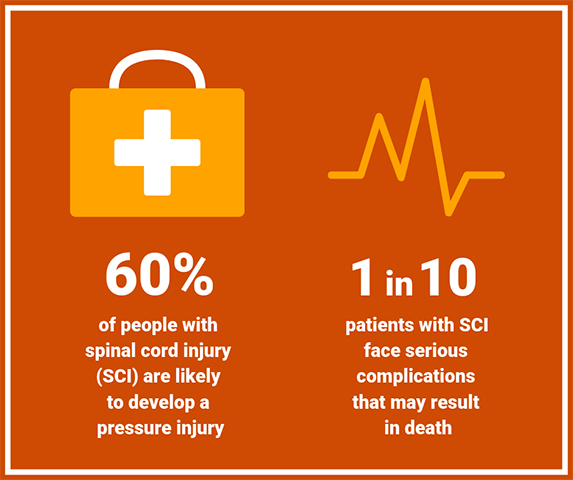 The WSIP offers access to specialized scales designed for people who use wheelchairs, as well as digital pressure mapping technology (PMT). Roll-on scales are available for use at the following locations:
AdLib (Pittsfield)

215 North Street
Pittsfield, MA 01201
413-442-7047

Stavros (Springfield)

227 Berkshire Avenue
Springfield, MA 01109
413-781-5555

Stavros (Amherst)

210 Old Farm Road
Amherst, MA 01002
413-256-0473

The Center for Living and Working (Worcester)

484 Main Street, Suite 345
Worcester, MA 01608
Voice: 508-798-0350
Video Phone: 508-762-1164
We are excited to announce that we have portable scales as well as digital PMT systems available for borrowing at both of our Assistive Technology Regional Centers! There is no cost to borrow these devices. Contact us today to set up an appointment to visit one of our ATRCs and check out the equipment we have available.
MassMATCH Assistive Technology Regional Center: Boston
Easterseals MA Technology and Training Center
89 South Street
Boston, MA 02111
617-226-2634 or 800-244-2756 x634
ATRCBoston@EastersealsMA.org
MassMATCH Assistive Technology Regional Center: Worcester
Easterseals MA484 Main Street, 6th FloorWorcester, MA 01608800-244-2756
ATRCWorcester@EastersealsMA.org
Learn more about the WSIP on MassMatch's website: https://massmatch.org/wsip.php