FOR CAREGIVERS
Choosing the right kind of care for a family member who is frail or vulnerable due to injury, illness or age is one of the most difficult decisions. Use the resources listed below to help you balance all your caregiving responsibilities and beyond.

---
WHAT IS A CAREGIVER?
Are you handling your aging mother's bills? Do you take your grandfather to the grocery store once a week? Do you take time off work to drive your aunt to her doctor appointments? If so, you are a caregiver ... and there are many services and supports available to you and the person for whom you are caring.
---
WHAT ARE SOME RESOURCES FOR MILITARY CAREGIVERS?
Our focus is on informal and family caregivers, including caregivers to our nation's veterans. We have many supports and resources for military caregivers, including free caregiving webinars, military caregiver training, respite care, and more.
---
HOW DOES EASTERSEALS CARE FOR CAREGIVERS?

We offer a variety of programs and resources to provide support and care for caregivers.
If you have any questions about caregiving services offered in your community, contact your local Easterseals to find out more.
Many of our locations across the country offer respite services that allow both caregivers and the people for whom they're caring the opportunity to relax, recharge, and reconnect. Our respite services are offered nationwide and designed to give caregivers a much needed break from the stress of caregiving.
Whether you're planning for future caregiving needs, or learning how to make decisions as a caregiver, we're here for you every step of the way with our caregiving guide.
Download this free study now and find out how we are changing the national conversation on caregiving!
Get smart about your credit and work towards your homeownership goal.
---
CAREGIVING STORIES
Read and share modern stories of caregiving with our The New Faces of Caregiving series.
---
MORE RESOURCES FOR CAREGIVERS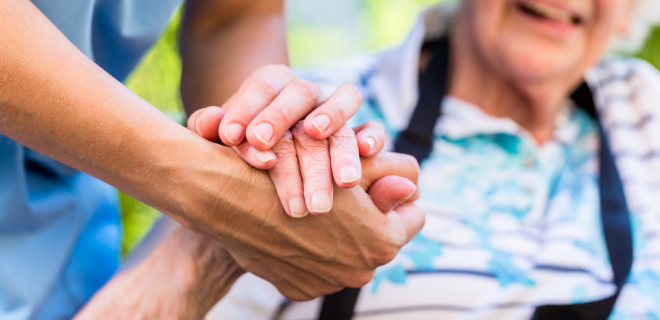 Being a Caregiver for Someone You Love
Staying Involved (Long-Distance)
Caregiving 101: A First Glance at Aging in America
7 Gift Ideas for the Caregivers in Your Life
---
Contact Easterseals for more information about Easterseals services for caregivers in your area.
Text FAMILY CARES to 80077 to join Easterseals mobile community and get more caregiving resources and information.
SMS Subscription service. Up to 4msg/mo. Msg&Data Rates May Apply. Text STOP to 80077 to STOP. Full terms: mGive.com/E Privacy Policy: mGive.org/P