Spotlight On: Scott Swenson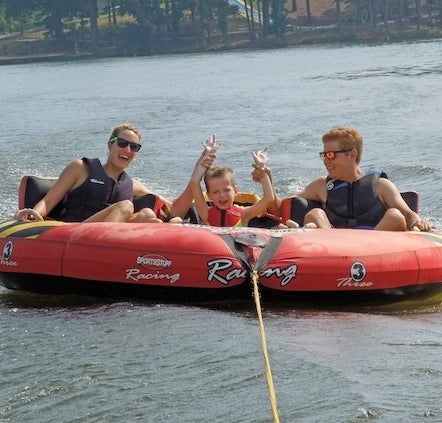 Let's go to camp!
It doesn't get any better than a happy kid at summer camp. We were beyond thrilled to send 7-year-old Scott Swenson to the Easter Seals camp for children with disabilities, Camp ASCCA, in Alabama this summer. Scott came to us through an open call for camp applications over the summer. Through our Specific Assistance program we were able to send Scott to camp tuition free. From the looks of it he had a wonderful time! Help us congratulate Scott on all his achievements this summer and check out the heart warming op-eds his mother wrote about dropping him off at camp and his return home.
"I'm so glad my husband and I decided to send him. We were on the fence at first, but it ended up being an incredible experience for our little guy. When else is he going to have the opportunity to try his hand at archery? Or sleep in a cabin with a bunch of other kids? I love that he got to have the same sort of camping experience other children get to enjoy, and with loving and skilled counselors who were there to help him do it all safely. - Betsy Swenson.