Wayne Chesson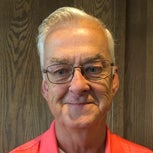 Wayne has been involved with Easterseals since his son was a consumer of Easterseals in 1984. Wayne and his wife Diane have been married for 46 years and raised 4 children, have two grandchildren and a great grandson.
Wayne has served as a volunteer firefighter in Channahon and retired after 10 years. He became involved in the local political issues and served as Village Trustee and a Village President for 16 years. Wayne served on several community advisory panels, DOW CAP, Chemical council of Illinois, and various support boards for the local schools. Wayne has worked for legislative issues in Springfield and Washington D.C.
Wayne enjoys woodworking, cooking and politics.