Military & Veteran Services
Our mission is to ensure that it's possible for veterans and military families to live their lives to the fullest in every community. We work to break down barriers, engage organizations and communities, and connect veterans and military families with what they need for meaningful employment, education and overall wellness. Our grassroots outreach – through 74 local affiliates in communities nationwide– provide unmatched, accessible, and indispensable resources and support for veterans and military families.
Grassroots Solutions through Easterseals
The needs of veterans and military families are evolving, not disappearing. That's why Easterseals specializes in identifying the needs of veterans and military families, particularly with employment, job training and support like family respite opportunities. We work to make solutions easily accessible in communities.

Learn More about Easterseals Military and Veterans Services

Discover how we've been successful so far in our mission.
Read about our work that's been in the news.
See the 2015 study on female veterans.
Our work in action
Additional resources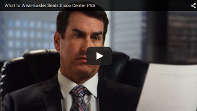 What are many veterans asking themselves these days? "What to wear?!" As military members return to civilian life and face the job search, figuring out the right suit to wear to an interview can be the biggest challenge, while the job responsibilities are a breeze. Watch the video below to see why, and help spread the message that veterans are highly skilled and valuable employees. See all three of our military themed public service videos.
In November 2015, Easterseals hosted Heroes Work Here, an event to educate corporate leaders on hiring and retaining veterans. With friends and partners, we gathered important advice about how to hire America's best and brightest. Find tips on why and how to hire veterans here!

Watch Travis Mills explain how you can hire veterans with Easterseals' help right now.

Veteran and Dancing with the Stars winner JR Martinez and veteran and author Travis Mills play word association with Easterseals, our veteran edition!
Despite our previous involvement with Military and Veteran Services Easter Seals, Joliet Region does not currently offer these services. However, but utilizing the link provided below you can find the services that might work for you in your area. Thank you for your service to your nation and the mission you served for the American people!