Ashby: thriving, thanks to Easterseals Milestones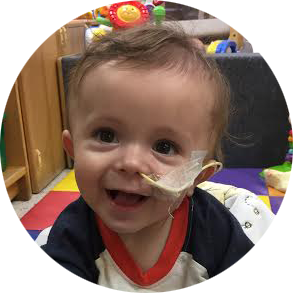 When Ashby was born, everything seemed normal. That changed just five weeks later. Ashby began losing weight and vomiting continuously. He spent many days and nights in the hospital. "Ashby had every test they could think of… with no answers," said Ashby's mom, Callie. Ashby could only receive nutrition through a temporary feeding tube.
Caring for Ashby became a full-time job. Most child care providers simply weren't equipped to handle his substantial medical needs. His parents were called to pick him up from daycare multiple times a week. "My husband Adam and I were worried for our jobs and even considered one of us quitting to stay home with him," Callie said.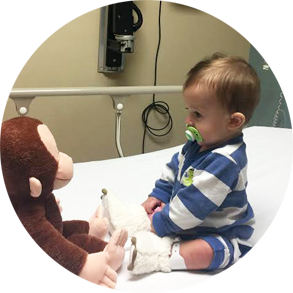 When Ashby was six months old, Adam and Callie found Easterseals Milestones, which provides inclusive early child care and education for children of all abilities. On day one, the Milestones staff listened intently to details about using Ashby's feeding pump and tubes. They assured Callie that they could meet Ashby's needs. She felt the world lift off of her shoulders a bit.
Ashby has made incredible improvements while attending Milestones. He is now eating tube-free and is gaining weight! Ashby recently celebrated his second birthday by eating barbecue and birthday cake!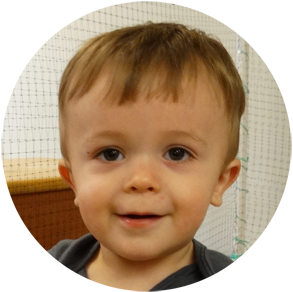 "Ashby was also developmentally behind until the staff at Milestones began to work with him," Callie said. "He is now caught up with all of his development! I completely attribute this to the staff at Milestones!"