For Immediate Release
Congratulations to Easterseals Rehabilitation Center Group Home Coordinator Melissa Market!
Named best in Indiana and honored with the 2021 INARF Pinnacle Award.
Congratulations to Group Home Coordinator Melissa Market for a well-deserved honor! On October 6, 2021, Melissa received the 2021 Pinnacle Award from INARF, the Indiana Association of Rehabilitation Facilities. The annual award recognizes the state's outstanding professional level staff member employed by an INARF member organization.
Melissa began her Easterseals career in 1990 as a Group Home Direct Support Professional. She had found her passion! She advanced to assistant manager, manager, and coordinator. Her dedication has touched the lives of many residents and inspired many colleagues.
Melissa embodies the qualities the Pinnacle Award honors: Commitment to the mission and vision of her organization, excellence in motivating others to make a difference, and creativity in supporting individuals with intellectual and developmental disabilities. THANK YOU, MELISSA, for living the Easterseals mission every single day!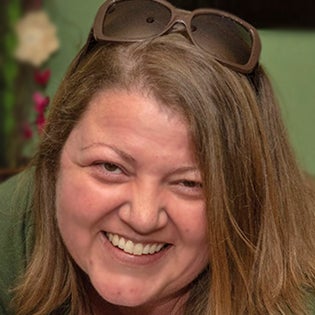 Other local nominees for 2021 INARF Awards include:
Carnell Calvin - Nominated for the Keystone Award for Outstanding Direct Service Professional
Rett Larimore - Nominated for the Justin Dart Personal Achievement Award for individual participating in services through an INARF member organization who has maximized their skills and abilities to achieve their goals
ABC 25 / CW 7 - Nominated for the Partnership Award for an organization making significant contributions to the lives of people with disabilities and the agencies that serve them


INARF is the principal membership organization in Indiana representing providers of services to people with intellectual and developmental disabilities (I/DD). INARF members serve over 50,000 Indiana citizens annually and employ over 14,500 full-time employees. For over 45 years, INARF has maintained positive work relationships with governmental agencies responsible for human service programs, promoted networking and professional development opportunities for members, and provided leadership and support in the promotion of quality programs for persons with I/DD. INARF is committed to strengthening the system of services and supports for Hoosiers with disabilities. For more information, please visit www.inarf.org.