Easterseals Tribute
Thank you for helping us honor the Sean Roy Hilt Foundation!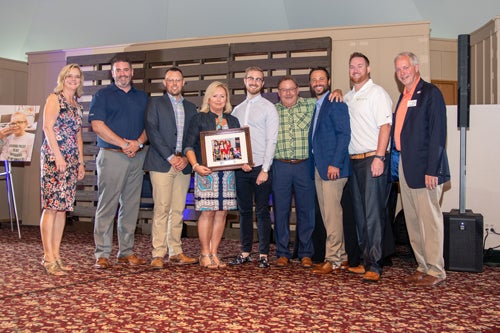 Thank you for helping the Easterseals Rehabilitation Center change lives by supporting our 2019 Tribute even where we honored the Sean Roy Hilt Foundation.
The Sean Roy Hilt Foundation is a group of caring friends of Sean Hilt and amazing advocates for Easterseals. Your support allowed us to recognize their exceptional commitment and share our mission with everyone who attended our annual "thank you" event!
Tribute 2019 proceeds will fund life-changing therapy at the Easterseals Rehabilitation Center.
For questions about the Easterseals Tribute event, please contact Laura Terhune, V.P. of Development, 812.437.2627 or LTerhune@evansvillerehab.com