Therapy Services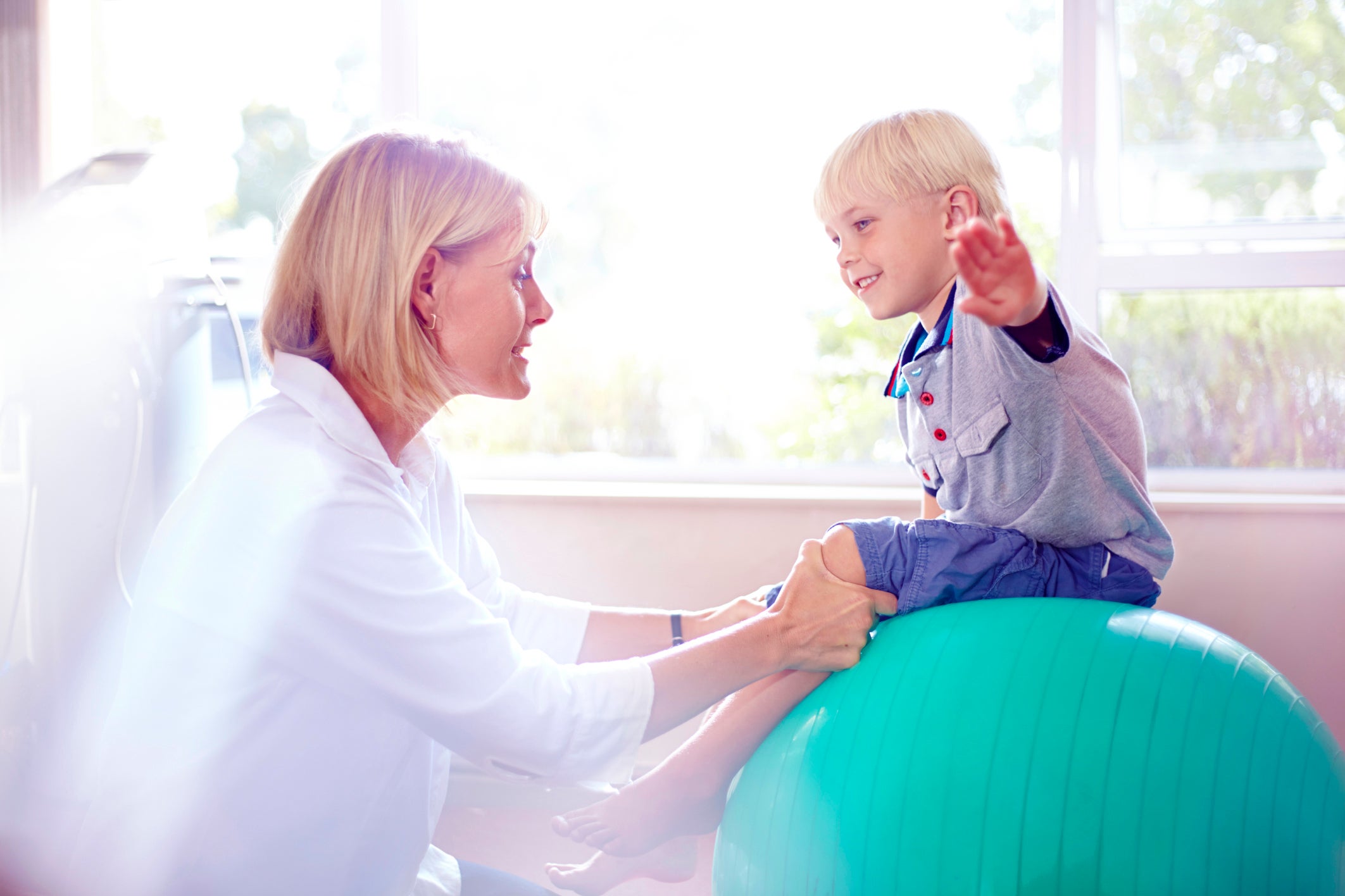 Our therapy program provides behavioral, physical, occupational, and speech therapy evaluations and ongoing services for various age groups. Philosophically, our team is committed to a concept of therapy that involves not only direct therapist/client interaction but also the engagement of the client's caregivers (both at home and school) in the carryover of learning into everyday situations. This may include direct therapy in the classroom, for clients attending our developmental center, whenever possible to establish new patterns and skills as well as educating the client's teacher and or family members as to the client's specific needs, the current level of development, and appropriate short term expectations and goals. Our service also includes specific suggestions and activities for the teacher and caregivers to encourage the development of these goals.
---
FIT Behavioral Therapy
The Families in Training (FIT) Behavioral Therapy Program provides BCBA led services for children birth to age 22 years old. Our Services include BCBA conducted assessments and BCBA provided therapy. The FIT program utilized a parent educational concept that assists families in their homes. By teaching the parents behavioral intervention skills, parents increase their capacity to better manage their child's problem behaviors. This in-home behavior therapy program is provided to Orange County residents at no cost to them and is fully funded by Orange County Government.

Contact Jeanine Amaro, FIT Behavioral Therapy Manager, at jamaro@fl.easterseals.com or (321) 345-3106 for more information.
Behavioral Therapy Referral Form
Physical Therapy
Physical therapy services focus on enhancing or restoring mobility that may have been lost due to trauma, disease, aging, or congenital abnormality. Easterseals Florida licensed physical therapists use exercise, therapy, assistive devices, special techniques to encourage independence at home, school, and in the community.
Occupational Therapy
Occupational therapy services focus on developing a child's fine motor skills such as those needed for activities of daily living - feeding, dressing, and school skills. This is accomplished by restoring or encouraging the development of skills that may be absent due to trauma, disease, or developmental delay. Easterseals Florida licensed occupational therapists to promote independence in self-care, school participation, and productive activities as well as play and leisure skills.
Speech Therapy
Speech and hearing therapy services focus on enhancing or restoring communicative skills or swallowing capabilities absent due to trauma, disease development delay, or congenital abnormality. This includes both speech (articulation, intonation, rate, intensity) and language (phonology, morphology, syntax, semantics, pragmatics, in both receptive and expressive language, including reading and writing). Speech therapy may work with children on such skills as Oral Motor Skills, Chewing, Swallowing, Eating, Understanding and Expression of Language, and Articulation/Pronunciation.