Altrusa House

"I love getting to see my friends and competing on the court!" – Mary, Altrusa House member
Mary has been coming to Altrusa House daily since 2019. She travels about 45 minutes each way in order to attend, and her primary reason for doing so is socialization. While Mary may be Miss Congeniality among our members, she is also quite competitive. During this particular three-day shuffleboard playoff, Mary was the 1st place winner.
Easterseals' Altrusa House in Gainesville provides person-centered, adult day health care services. Members enjoy activities designed with each individual in mind, aiming to bring a sense of independence, stimulation, and contribution to the quality of life for both members and their families. Our specialized services include:
- Physical and cognitive fitness activities
- Medication management and administration
- Nutritious meals
- A safe and social environment, including a fully accessible garden area
To learn more about enrollment today e-mail Lee Johnson, ljohnson@fl.easterseals.com or call 352-377-7708.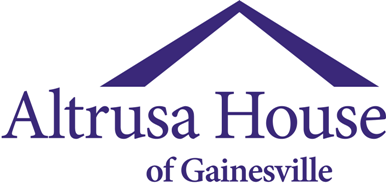 Altrusa House in Gainesville

2002 NW 36th Avenue
Gainesville, FL 32605
352. 377.7708