Murray Child Development Center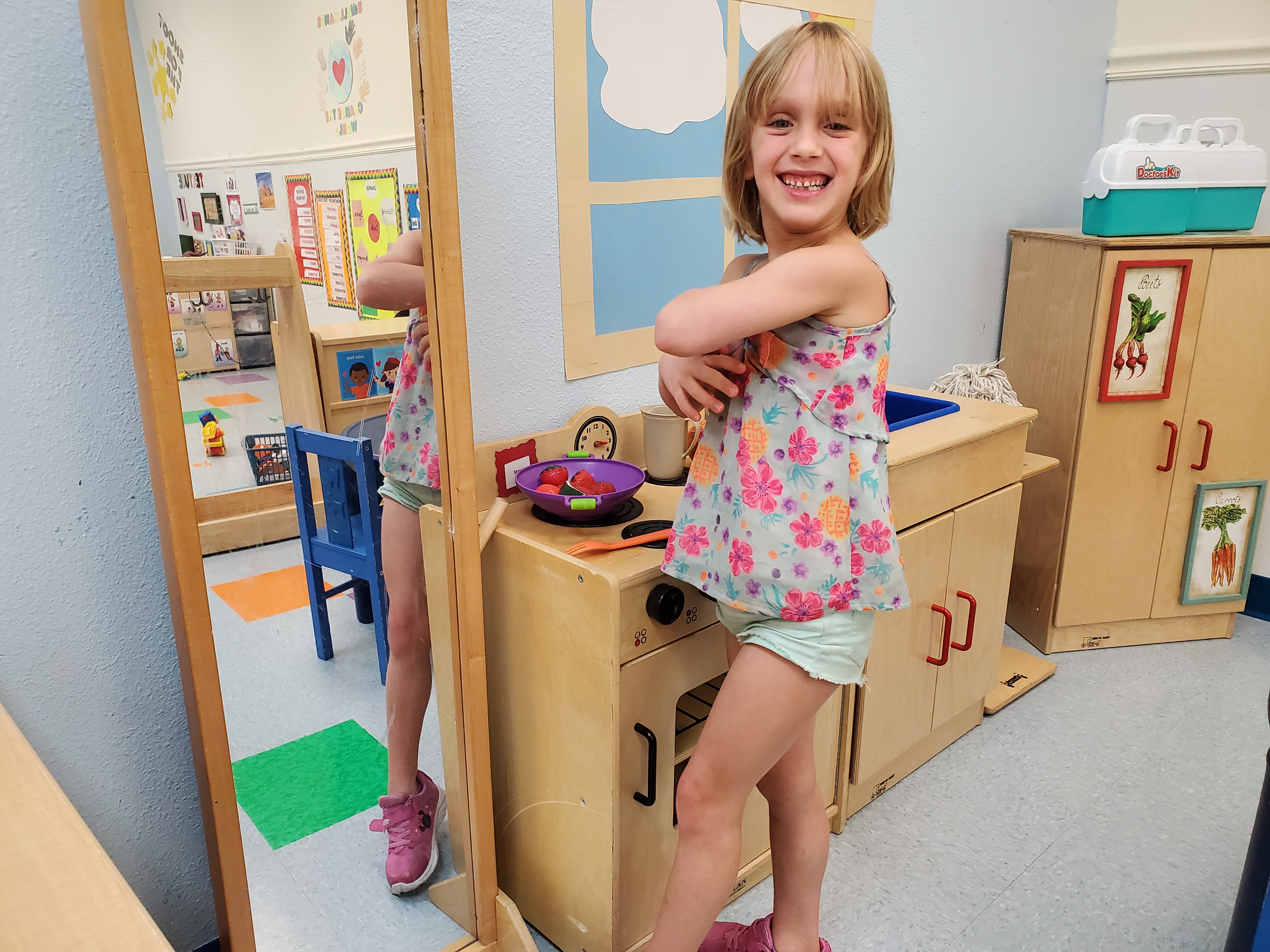 "I've had a lot of fun during my time at the Murray Center, but now I'm ready for Kindergarten!" – Lexie, Murray Center graduate
Lexie attended the Murray Center for several years and saw tremendous growth during that time. She enjoyed learning in our inclusive environment, engaging in activities with her fellow classmates, and developing core skills that will take her far. Now that Lexie has completed our program, she is off to Kindergarten and ready to thrive.
Easterseals Florida's Murray Child Development Center in Tampa serves children ages 1-5 years. Our teachers modify their classroom curriculum as needed to ensure that each child receives specialized instruction to meet their unique needs. Our specialized services include:
- Inclusive child care
- On-site screening and therapies
- Head Start programming
- Disability support for diagnoses of autism, developmental delays, and more
To learn more about the Murray Center and enroll your child, speak with Jenn Siffermann at 813-769-5921 (ext. 15102) or jsiffermann@fl.easterseals.com.