Racial Equity and Disability
Anti-Racism and the Disability Community
Easterseals is proud to be an organization that advocates for societal and systemic equality for all people, no matter what ability or racial background. One in four Americans today are living with disability, and of those, one in four are Black Americans. We also recognize the nuanced and challenging barriers that exist for minorities, and the need to bring visibility and perspective to those issues. We take this opportunity to uplift BIPOC (Black, Indigenous and people of color) voices to ensure their stories are told and that people of color with disabilities are informed and supported.
The Easterseals Black Child Fund
Almost 100 years after the Civil Rights Movement, African Americans and other minorities – including people with disabilities – are still facing inequities. That is why we've established the Black Child Fund — to help end racial disparities in healthcare, childcare, and education faced by Black children early and throughout life.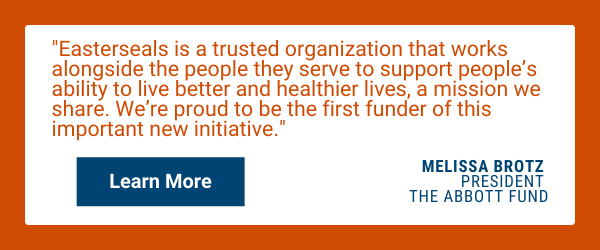 History, Stories, and Resources
Black History and Stories
Resources
---
Easterseals Leadership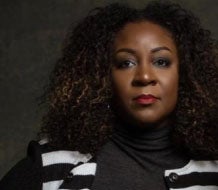 Erika L. Watson is the National Director for Childhood Development, Education, and Equity at Easterseals National Office. In her current role at Easterseals, Watson leads The Black Child Fund aimed to improve the lives of children of color with intellectual and/or developmental disabilities and their families. Prior to joining Easterseals, Watson worked for iMentor as Executive Director National Partnerships where she built partnerships and programs to help first generation high school graduates get to and through college using mentoring as a tool to their success. Watson spent several years at Leadership for Educational Equity where she led regional teams in their efforts to disrupt systems of educational inequality through advocacy, policy, and elected leadership. Watson served on the Equitable Nutrition in Schools advisory council to First Lady Michelle Obama. Watson's visionary leadership reaches beyond the education sector to include women's issues and equitable access to employment opportunities. In 2002, she founded Dress for Success in Washington, DC, a not-for-profit focused on helping unemployed and underemployed women build skills and secure meaningful career opportunities. To date, Dress for Success has helped more than 30,000 women in the Capitol community on the path to financial self-sufficiency. She holds an MBA from George Washington University and a BS from Howard University.