Navigating the World of Dating and Relationships with Autism
Maurice Snell, who is on the spectrum, shares his dating advice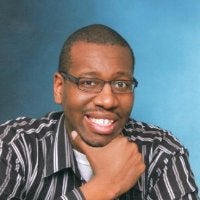 According to Maurice Snell, everyone brings baggage into a new relationship, but he wants to make one thing clear: Autism Spectrum Disorder (ASD) isn't baggage at all.
At around the age of 5, Maurice learned that he was diagnosed with ASD. Although autism may affect social skill development, it hasn't affected Maurice's ability to date and find love as an adult. And he wants parents of children with autism as well as other people who are on the spectrum to know that ASD doesn't have to hold you back from enriching relationships at any point in life.
In fact, Maurice, age 31, hasn't found "the one" just yet, but the Chicagoan enjoys dating and meeting new people. As the Development Coordinator for Easter Seals Metropolitan Chicago, Maurice meets new people through work as well as hobbies like bowling, golf and going to various sporting events.
Although he enjoys the world of dating today, Maurice admits that dating while on the Spectrum hasn't always been so easy.
"I used to be afraid of how [a potential date] would react or if she [would reject] me," he says. "Maybe it's because of the traits that I had that prevented me from doing things with someone."
But as time went on, Maurice became more comfortable with the idea of dating while on the Spectrum. "I'm more open to dating right now because I feel confident in myself that I will make one lucky woman happy someday," he says. "It won't be because of my disability, but it's because I have a warm personality and care for others the same way they care for me."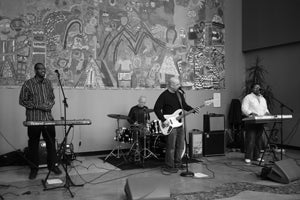 So what does Maurice say is the first step in dating? Well, you have to actually ask someone out on a date. "I would advise [others with ASD] to not assume that someone will go out with you right away," Maurice says. "You have to let people learn a little bit about yourself first before you move forward in a relationship."
Maurice says the main thing for people of all abilities to remember while dating is to "just take things one day at a time."
"Just let things flow naturally and maybe it could develop into something special for you two in the future."
However, Maurice does recommend sharing that you have ASD with your partner early on in the relationship. "The sooner, the better," Maurice says. "It will be up to them to determine whether they want to pursue the relationship or not."
For Maurice, following his own dating advice led to him finding love in a relationship shortly after college.
Although he and his post-college girlfriend agreed that they would rather be "just friends," Maurice remains optimistic about finding that true love again.
"I have fallen in love before and it was the best feeling in life," he says. "Everyone wants to fall in love and find that 'knight in shining armor' or 'Mrs. Right' in their lifetime."
Until he finds "The One," he's collecting valuable experiences and memories along the way, like his favorite date of all-time (so far): A girlfriend surprised him on his birthday with dinner at his favorite restaurant and tickets to the musical "Wicked" a few years ago.
As with many people, Maurice has found that sharing similar interests has helped him grow closer to people, as friends or something more. He sings and plays keyboard in a local band called "The Naturals," with another former client of Easterseals, in fact.
"We go out to perform our music and deliver the message that anyone living with disabilities can be talented in any way possible," he says.
Maybe one day, his dream girl will be in the audience. "I look forward to getting married myself, but first, I have to find a Mrs. Right—a person who shares my interests and has a wonderful heart," he says.
Explore more stories on dating, love and relationships today.