Mothers of Innovation
These Amazing Moms Are Making Big Differences for Kids with Disabilities
These innovative moms were inspired by their kids to invent products and programs that help children with disabilities live, play and thrive in their communities. Read and share these stories of amazing Easterseals moms who are improving the world one bright idea at a time.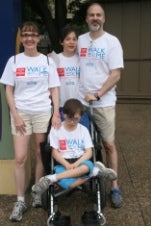 This mom's lightbulb moment led to an award-winning Easterseals program that finds the best apps and technology for people with special needs, like her sons Vincent and Martin. Discover how she created BridgingApps, and how it can help you.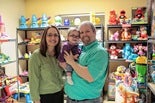 This engineer-savvy mom used her technical skills to not only adapt toys for all abilities, but make them affordable and accessible to almost anyone. Take a look inside Katelyn's Kloset now.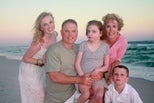 Drew Ann Long was inspired by her daughter Caroline, who has Rett Syndrome, to make grocery shopping accesible for her whole family, and your family too. Her big idea has just gone global! See this super (market) invention.
More Advice and Personal Stories By (and For) Moms