Caregiving for a Veteran with Hearing Loss
Caregiving for a Veteran with Hearing Loss
Are you caring for a Veteran with hearing loss? Did you know that over 50% of pre-9/11 Veterans and over 40% of post-9/11 Veterans experience problems with hearing loss? For 91% of these post-9/11 Veterans, this hearing loss is related to their military service. Compared to their civilian peers, Veterans are 20% more likely to experience hearing loss.
To help Caregivers maximize communication functions with their Veterans, Easterseals is sponsoring Dr. Paula Myers, Chief of the Audiology Section at the James A Haley Veterans' Hospital to provide a free one-hour webinar. Dr. Myers will provide a brief overview of hearing loss as it relates to Veterans and will also provide valuable resources for Caregivers of Veterans with hearing loss.
Guest Expert: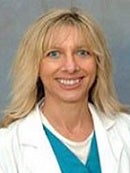 Paula J Myers, PhD CCC-A is Chief of the Audiology Section at the James A Haley Veterans Hospital where she has worked for 27 years. She received her undergraduate degree at the University of Central Florida; and earned her Masters of Science in Audiology, Masters of Science in Deaf Education, and Doctorate degree at the University of South Florida. She is a former teacher of the Deaf-Blind. Dr. Myers has authored/co-authored publications on tinnitus management and on blast injury and auditory dysfunction. She has presented and co-presented nationally on blast injury and auditory dysfunction, patient education, patient centered care, and tinnitus management. Dr. Myers is an Assistant Professor at University of South Florida and an Adjunct Professor at Hillsborough Community College Tampa FL. She has served as a faculty planner and presenter forEaster Seals Serving DC | MD | VA EES national conferences. She is a Principal Investigator onEaster Seals Serving DC | MD | VA RR&D grants. Her research focus is on tinnitus management and auditory rehabilitation. She is the former Chair of theEaster Seals Serving DC | MD | VA Southern Region Professional Standard Board.
Dole Fellow and Military Caregiver:
When Jennifer Mackinday's brother, Army Specialist James Smith, was wounded by an IED blast during combat operations in Mosul, Iraq, the list of impairments was long, and, to most military caregivers, all too familiar: TBI, PTSD, elbow replacement, hearing loss, migraines, and more. What James found in his sister was something special: a devoted caregiver, trained through the Easterseals and Wounded Warrior Project caregiving classes and mentorship program. An Elizabeth Dole Fellow, award-winning author and recipient of the President's Volunteer Service Award, Jennifer has become a passionate advocate for military caregivers. She is also the proud mother of a United States Marine.
VA Caregiver Support:
Dr. Michelle D. Stefanelli, DCSW/LCSW/C-ASWCM/DBA/VHA-CM serves as the National Program Manager for Peer Support Mentoring and in this position manages, directs and oversees the National Family Caregiver Peer Support Mentoring Program including the development and provision of training curriculum for Peer Mentors, matching of new Caregivers to Mentors and Mentees, and on-going management of all aspects of the peer support atEaster Seals Serving DC | MD | VA Central Office, Veteran Integrated Service Networks (VISNs), and local levels. This includes the program expansion of Compassionate Connections providing Caregivers a second option within the Peer Support Mentoring Program and providing short term support and mentoring from a trained Peer Support Mentor to family Caregivers of Veterans.
Dr. Stefanelli has been in the health care arena for over 25 years and has her Doctorate in Health care Administration. She is recognized nationally as a subject matter expert in mentoring for Caregivers and has received many awards and honors from the private sector, Veteran's Administration, and Department of Defense.
Additional Resources
Slides for the above webinar: Caregiving for a Veteran with Hearing Loss (*PDF)
Resources for the above webinar: Caregiving for a Veteran with Hearing Loss (*PDF)
Transcript for the above webinar: Caregiving for a Veteran with Hearing Loss (*PDF)
Aural Rehab manual handout for patients (*PDF)
Tinnitus free apps (*PDF)