Annual giving campaign
We exceeded our goal!
This past winter, we launched a new annual giving campaign that combined a mailed appeal, peer-to-peer engagement, corporate sponsorships, mini fundraising events, and dedicated giving days to raise unrestricted funds to support and enhance our programs.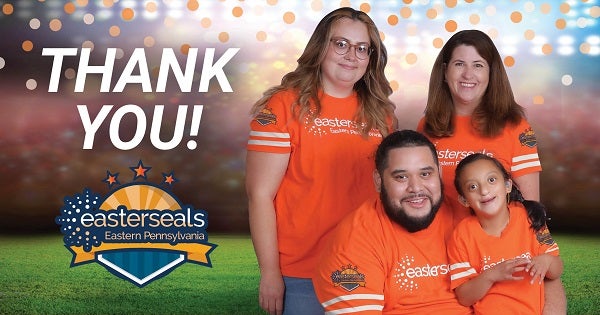 Thanks to the overwhelming generosity of community partners and donors, we exceeded our original fundraising goal of $40,000 and raised an incredible $69,149. The impact these funds will have on our mission and ability to support more families is truly something to celebrate!
The campaign theme "teamwork" recognized the families, caregivers, therapists, and staff that together support the 3,000 individuals with disabilities we serve annually. We are grateful to everyone whose enthusiasm and commitment to our work made this inaugural effort such a success. We look forward to the 2023 campaign and seeing how much more we can accomplish together!
Campaign Sponsors
Barley Snyder
City Center
East Penn Manufacturing Co.
EnerSys
EthoSource
Fightin Phils
Herbein + Company, Inc.
Kriegman and Smith, Inc.
M&T Bank
Mail Shark
MassMutual SpecialCare
Peoples Security Bank & Trust
UGI
Wawa Foundation