Our mission
Easterseals El Mirador (ESELM) is an Intermediate Care Facility for Adults with Intellectual Disabilities (ICF/IDD).
Our mission is to provide a comprehensive array of quality supports for individuals with developmental disabilities.
Our participants are integrated into community environments centered on personal choice, self-value and dignity.
OPERATING PRINCIPLES
We are a teaching/training and therapeutic organization
Every interaction between a client and staff is an opportunity to help improve a life
We promote personal choice
We do our work in an atmosphere of community inclusion
CARF ACCREDITATION STATUS
Easter Seals El Mirador was initially awarded the maximum three year
accreditation award by The Commission on Accreditation of Rehabilitation
Facilities in 1988. Subsequently, El Mirador was once again awarded the three
year maximum accreditation in 1991, 1994, 1997, 2000 and 2003 for the programs including:
Work Services
Supported Employment
Personal and Social Adjustment Services
Residential Services (Supervised living & supported independent living)
The current accreditation was awarded in the summer of 2003.
SERVICE SITE LOCATIONS
ESELM programming is administered from several sites: Alcalde (P.O. Box 39) providing services to developmentally disabled adults Espanola Valley and and 10 A Van Nu Po in Santa Fe, which serves the developmentally disabled adult population in the Santa Fe area. The telephone numbers are 505-852-4243 in Alcalde, 505-424-7700 in Santa Fe.

GUIDING PRINCIPLES
We believe that each person has value, self-worth and the potential for continued personal growth.
We feel all people can contribute to their communities and make informed choices and decisions that affect their lives.
We strive to focus on abilities and strengths rather than disabilities and barriers by enabling each individual to reach a greater level of independence.
In order to respond to each person's potential, we provide a variety of individual supports which include personal growth, individualized therapies, community work and employment, recreation, community living and other specialized services.
We believe that the above values are a vital part of our heritage and continue to shape our future.
In the spotlight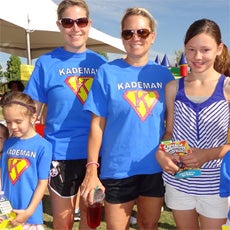 Easter Seals Walk With Me is an event to raise awareness and support for families living with disabilities! Join hundreds of passionate people in your community for a day full of entertainment, fun and, of course, our signature walk! Every walk event is different -- your walk could be at a local school or at the aquarium. But every walk is a lifeline of funds that enables your local Easter Seals to continue providing vital services and support to people with disabilities and their families.