Teaching the Autism Community Trades (TACT)
September 7, 2021 - TACT was vandalized on Labor Day 2021 at 4:50 a.m. One of their donated vehicles was set on fire in their parking lot, which destroyed that vehicle, the vehicle next to it, and part of their building, causing at least $5,000 in damage. As you may know, these donated vehicles are vital in helping TACT teach their automotive classes for students living with autism. Please watch the stories featured on CBS Denver and FOX31 KDVR.com and share to help lead to ANY clues on who is responsible for destroying these students' work. A GoFundMe fundraiser has also been setup to help TACT regain the tools lost during the fire. We appreciate your support!

---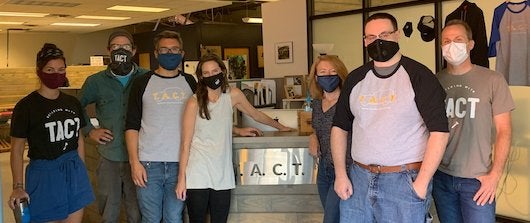 We build, encourage, empower, educate + employ.
Founded in 2016, TACT serves individuals ages 5-30 living with autism spectrum disorder (ASD) through a variety of introductory workshops and career training in the skilled trades industry, one of the fastest growing and most difficult to fill professions in the country. TACT's enriching, innovative, hands-on educational programs are intended to help effectively prepare individuals living with ASD for employment and long-term self-sufficiency. With a focus on trade professions and technical skills, TACT offers the only program of its kind in the country.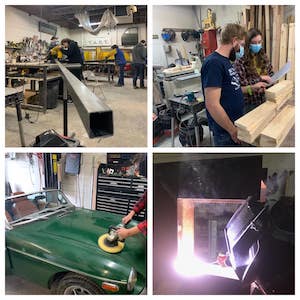 What do you love? Where is your talent? Building careers is what we do best.
Auto Mechanics, Carpentry, Electrical, Welding, STEM + STEM for Trades
Not sure? Try a workshop! Check out the schedule here.
Makerspace, Fiber Arts, Instrument Building, Carpentry, Photography, Electronics, Auto Mechanics, Welding/Metal Arts, Camps
WORKSHOPS ARE LIMITED SO SIGN UP TODAY.
Friday, October 8, 2021, 6:30 p.m. to 9:30 p.m.
Evolve at MileHi, 2827 W 9th Ave, Denver, CO 80204

Join us for a night of great food, dancing, and drinks. We will be auctioning a TACT-restored and Mike Rowe donated 1956 GMC 100 at this fun, Rockabilly-themed event. Don't miss this one! Click here for tickets.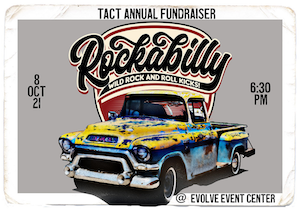 TACT: Teaching the Autism Community Trades
2733 W 8th Ave, Denver, CO 80204
303.295.0163
www.buildwithtact.org