Campo Urbano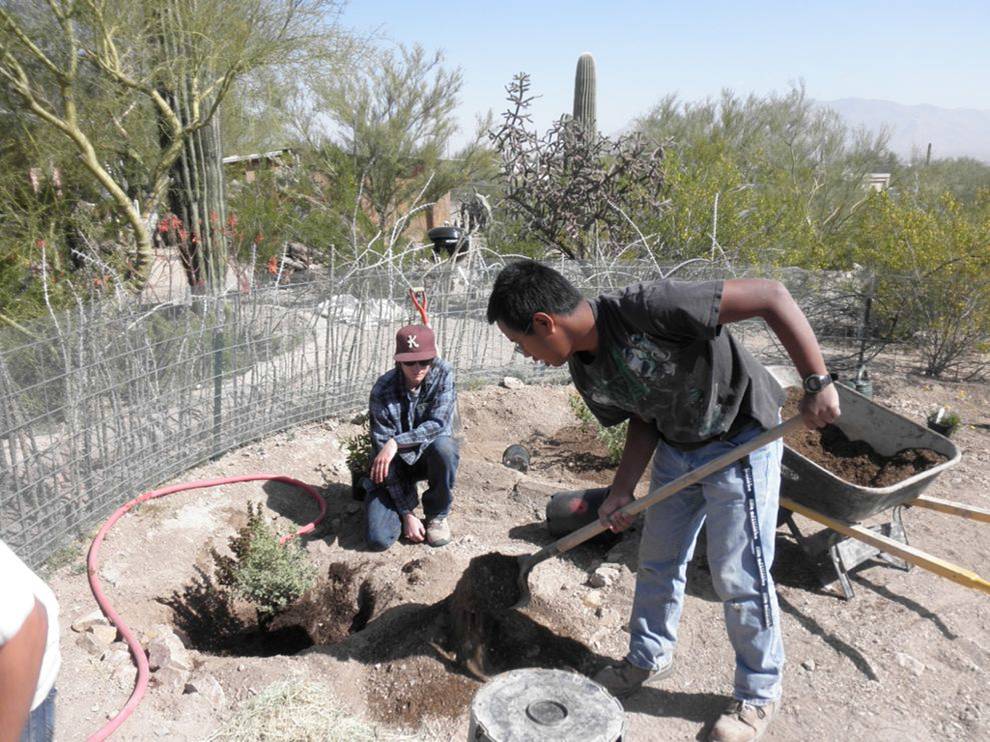 Located in the beautiful Tucson Mountains, Campo Urbano offers nature-based behavioral health services and supported employment programs for adults with intellectual, developmental or physical disabilities.
Behavioral Health Services
Pima County
(520) 622-3933
Equine Assisted Therapy & Skills Training incorporates horses into individualized plans to achieve client treatment goals. Through the equine therapy sessions, clients learn about themselves and others utilizing experiential learning techniques. We partner this with the philosophy of nature-based eco-psychology to ensure that insight is experienced as healing.
Play Therapy provides a way for children to express experiences and feelings through a natural, self-guided, self-healing process. As children's experiences and knowledge are often communicated through play, it becomes an important vehicle for them to know and accept themselves and others.
Expressive Arts Therapy uses creative arts as a form of therapy. Unlike traditional art expression, the process of creation is emphasized rather than the final product. Expressive therapy is predicated on the assumption that people can heal through the use of imagination and the various forms of creative expression
Campo De Oeste is more than just a summer camp, Easterseals Blake Behavioral Health's Campo del Oeste provides Pima County youth with year-round nature-based experience in the Sonoran Desert. We strive to empower youth to be a positive force of change in their lives and community. More information!
Easterseals Blake Behavioral Health is a Child Trauma Academy Neursequential Model of Therapy Trained Site.
NMT is a developmentally-informed, biologically-respectful approach to working with at-risk children. The Neurosequential Model is not a specific therapeutic technique or intervention; it is a way to organize a child's history and current functioning. The goal of this approach is to structure assessment of a child, the articulation of the primary problems, identification of key strengths and the application of interventions (educational, enrichment and therapeutic) in a way that will help the family, educators, therapists and related professionals best meet the needs of the child
Supported Employment
Pima County
(520) 622-3933
Supported employment program for adults with intellectual and physical disabilities. Supported employees work closely with job coaches to gain competitive work skills in the field of their choice. Employees also receive technical expertise in adaptive equipment and workplace modifications.
Campo Urbano is an urban ranch that provides opportunities to develop skills around "green jobs" and environmental stewardship. Employment opportunities include arid landscaping, natural horsemanship, and hoof care.
Ranch hands work closely with job coaches to individualize services to help clients reach personal and family goals.
The ranch offers the opportunity to:
• Develop green job skills by participating in apprenticeship opportunities
• Learn about water harvesting, gardening in arid environments, native seeds, vermiculture and composting
• Explore green technologies and sustainable living
• Engage in hands-on environmental learning