Wheels for Easterseals - El Tour de Tucson


Wheels for Easterseals (W4ES) is a team of cyclists riding and fundraising to support the children, families and individuals that Easterseals Blake Foundation and Aviva Children's Services help throughout Southern Arizona.

Register today by visiting www.wheelsforeasterseals.com
Whether you are a beginner or expert, we have all levels of riders join our team for the fun, experience, competition, and the awesome jersey!
Whatever your inspiration is...join us and we'll do this together.
When you raise $500 to support Easterseals Blake Foundation or Aviva Children's Services, you will receive your W4ES jersey for free and your entry into El Tour de Tucson.
It's as easy as committing your $500 AZ Tax Credit at the time you register to ride...you've already done your fundraising.
Don't stop there! Get your family and friends to join your team and ride with you or they can commit their $500 AZ Tax Credit and support your fundraising efforts. (there is a $1,000 fundraising level incentive)
You can keep fundraising as much as you want. Remember, it benefits Easterseals Blake Foundation and the individuals served through the programs and services provided. You can also donate to Aviva Children's Services and take advantage of the Foster Care Tax Credit, while helping youth in foster care.
Don't be shy! Register today and come ride with us #W4ES
El Tour De Tucson has been postponed until April 10, 2021. Go ahead and register with us today and ride in April.
The W4ES team is STILL riding on Nov. 21, 2020 as planned.
Regiter and ride with us for both dates.
Saturday, Nov. 21 plan -
Start your ride with us at the Children's Memorial Park located at 4875 N. 15th Pl
We have riders starting at 7:00am, but you can start anytime you would like
We have an award ceremony at Ramada 3 at 11:00am - please come and support our award recipients
Commit your $500 AZ Tax Credit today and receive you W4ES jersey prior to the April 10, 2021 ride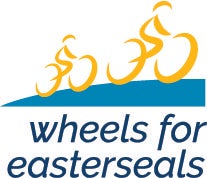 Join our team!
Become a sponsor and get your company logo on our jersey!