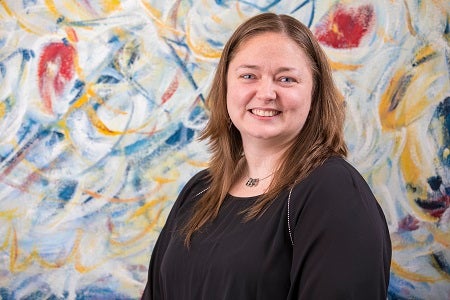 My name is Jessica Cerutti, I am the Accountant at Easterseals Alaska.
My primary responsibilities include all the day-to-day financial activities as well as HR aspects of the organization. My position works closely with the Executive Director in all aspects of organizational development and expansion.
Prior to working at Easterseals, I had been working for a local General Contractor for 10 years. I held the positions of Office Manager and Bookkeeper throughout those years. During this time, I implemented job and time tracking within the accounting software, allowing us to move to automated reporting for time and expense tracking and away from doing them manually on paper.
I value hard work, dedication, good moral ethics, and leaving things better than we found them. I strongly feel these are all qualities and values that Easterseals Alaska and I have in common. Since working here, I have never felt more valued and appreciated. We are truly a team, and our Executive Director goes out of her way to make this the best possible place to work.
I was born in Eau Claire, Wisconsin and moved to Alaska in 1993 at the age of 9, with my dad, stepmom to be, and 4 brothers. We drove to Alaska in a school bus that we turned into a motor home. What an adventure! I enjoy traveling, road trips and love to fly. I enjoy outdoor activities, and love meeting new people. I have 2 sons and a long-time boyfriend that I also enjoy spending time with.