Kendra E. Davenport
President and CEO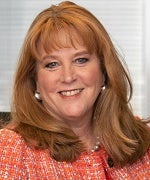 Kendra E. Davenport has three decades of experience in the nonprofit sector, managing several complex national development and communications portfolios. She has served as president of the Children of Fallen Patriots Foundation, a nonprofit for veterans and military families, and was a philanthropy and communications consultant to national and international nonprofit organizations.
Before becoming President and CEO of Easterseals, Kendra managed multichannel global philanthropy efforts as Chief Development Officer of Operation Smile, the international nonprofit medical organization focused on cleft lip and cleft palate. Kendra's role included domestic and international corporate fundraising; mass market and direct response fundraising; major gifts and planned giving; community engagement, special events and strategic partnerships; private sector grants; and government relations.
Kendra has overseen more than 1,000 international staff across eighteen sub-Saharan countries while working for Africare, one of the largest African American founded and led nonprofits at the time. Kendra began her career in development with The Arc and Goodwill Industries.
Upon being selected as President and CEO of Easterseals on March 1, 2022, Kendra said, "In many ways, I believe I have spent my entire career preparing for this role. I am eager to work collaboratively with Easterseals Affiliates nationwide to achieve 100% equity, inclusion, and access for people with disabilities in their communities."
Mark Hechinger
Chief Administration Officer and Counsel
Mark joined the Easterseals National Office as Chief Administration Officer and Counsel after serving as a part-time employee on Easterseals' healthcare insurance payor project and equity initiatives. He later served as interim CEO from October 2021 to March 2022. Previously a partner with the Chicago-based law firm of Georges & Synowiecki, Ltd., as well as Associate General Counsel and Chief Health Strategy Officer at the YMCA of the USA, Mark's experience includes health care benefits consulting, contracting, corporate regulatory compliance, and litigation.
Glenda Oakley
Chief Financial Officer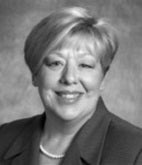 Glenda Oakley is Chief Financial Officer of Easterseals. With more than 25 years of experience in public accounting, external and internal audit, corporate finance and consulting, Glenda was with Aetna Medicaid before joining Easterseals. At Aetna, she led and drove financial best practices for the financial teams of three Medicare Medicaid Plans in Illinois, Michigan and Ohio.
Glenda received her Bachelor of Science in Accounting from Arizona State University. She maintains current licensure as a Certified Public Accountant in the State of Arizona.
She has a strong personal connection to our mission as her husband is a retired United States Marine who served our country for 30 years. While he was active duty, Glenda was in the Key Spouse Program where she assisted spouses and families through deployment readiness. Their eldest son is a veteran of the U.S. Air Force, and their middle son recently retired from the U.S. Marine Corps with 20 years of service.
Marcy Traxler
Senior Vice President of Network Advancement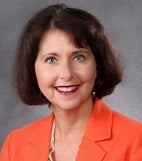 With more than 20 years of progressive healthcare leadership experience, Marcy brings a wealth of experience and valuable skills that will serve us well. In her previous role at AMITA Health, Marcy re-deigned the business development approach that supports service lines, employed medical group practices and outreach to independent practices. She is a frequent speaker and panelist for the Forum of Healthcare Strategists, Beckers Hospital Review, Society of Health Care Strategy and Market Development. Marcy earned her Master's in Social Work from University of Illinois-Chicago and her Masters of Business Administration from Dominican University.
Marcy has always been a supporter of keeping communities healthy and active. Throughout her career she has worked with community agencies to advance the cause of health living. She has served on numerous community steering committees and boards including the Alexian Brothers Women's Board, Northwest Compass, and WINGs.
In addition to working with the Affiliate Relations Committee of the National Board of Directors, Marcy's responsibilities include network advancement, as well as business strategy and implementation.
Sharon Watson
Senior Vice President, Communications and Corporate Relations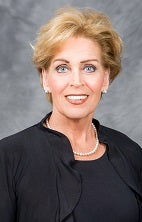 Sharon Watson leads Easterseals' Brand Marketing, Communications and Corporate Relations Department. In this capacity, Sharon works with the organization's staff, affiliate and volunteer leadership to develop strategy to amplify awareness of Easterseals' brand and its societal relevance in the world as the indispensable resource for people with disabilities and those who care for them. Additionally, she and her team are charged with leveraging new and traditional communications and media channels to position Easterseals as a leader in the disability space to assure continued support from donors including valued corporate partners committed to the organization's mission.

During her tenure with Easterseals, Sharon has helped generate tens of millions of dollars to support its mission as the national relationship manager for valued National Corporate Partners including A. C. Moore, Bayer Consumer Healthcare, Comcast NBCUniversal, the Comcast NBCUniversal Foundation, CVS Health, the CVS Health Foundation, Freddie Mac, MassMutual Financial Group and others.

Prior to joining Easterseals, Sharon enjoyed more than a dozen years in sales, marketing and public relations for global corporations including ITT Sheraton Hotels and Scandinavian Airlines.