Veteran Staffing Network Partners & MOUs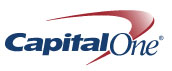 The Veteran Staffing Network (VSN) launched in 2013 with a $425,000 grant from Capital One. Easterseals later received a $1 million grant from Capital One, the program's Founding Social Impact Partner. The grant, part of Capital One's dedication to supporting veterans and military families, will be allocated in two $500,000 increments over the next two years. Capital One Financial Corporation, headquartered in McLean, Virginia, is a Fortune 500 company. As part of its ongoing commitment to communities across the country, Capital One recently launched the Future Edge, a $150 million commitment to empower more Americans to succeed in a digitally-driven economy through community grants and initiatives over the next five years.
CLICK HERE for additional information on our VSN Partners.
Memos of Understanding (MOUs)
Air Force Association
American Legion
AMVETS (American Veterans)
Army Reserves
eMentor
Hiring Our Heroes (US Chamber of Commerce Foundation)
Military Spouse Employment Partnership (DoD MSEP)
Student Veterans of America