Corporate Partners
Easter Seals is grateful for the partnerships we have built with our corporate partners who support our critical programs and services. We are pleased to recognize the following Corporate Partners for their gifts of over $1,000 or more anually, which enable us to provide individuals living with disabilities the enriching programs that increase their quality of life.



Over the years Safeway has raised more than $20 million nationwide to support people with disabilities and their families. Since 1978 the Safeway Eastern Division has been a proud partner of Easter Seals Serving DC|MD|VA, working together to strengthen the community and have a significant impact on individuals with disabilities and special needs, including veterans and military families, so they can maximize their independence, inclusion, and contributions to society.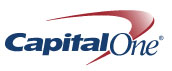 Capital One is an Easter Seals Founding Social Impact Partner. The Capital One Financial Corporation, headquartered in McLean, Virginia, is a Fortune 500 company. As part of its ongoing commitment to communities across the country, Capital One recently launched the Future Edge, a $150 million commitment to empower more Americans to succeed in a digitally-driven economy through community grants and initiatives over the next five years.
---

Booz Allen Hamilton has been a supporter of Easter Seals for many years. Booz Allen provides charitable employee volunteer support, in-kind services, and financial contributions to organizations recognized by the US Internal Revenue Service as public charities (under Section 501(c)(3) of the US Internal Revenue Code) or by the National Center for Education Statistics as accredited schools.

Northrop Grumman Corporation is an American global aerospace and defense technology company. As a large supporter of the annual Advocacy Awards Program, Northrop has raised hundreds of thousands of dollars to help sustain vital Easter Seals programs.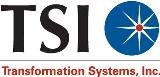 TSI's charitable aim is to make a positive impact in our community. TSI's CEO, Dr. Marta Wilson, launched the company's corporate social responsibility program, Feed to LeadSM. The mission of the Feed to Lead Program is to nourish the body, mind and spirit by supporting leadership potential in those who need a helping hand. TSI has been providing support services and corporate sponsorships for Easter Seals for the past several years.
---

Calibre takes great pride in its continued philanthropic, charitable, and volunteer outreach to local, regional, national, and international activities. These activities have made a difference in people's lives through voluntary service and financial support, especially at Easter Seals.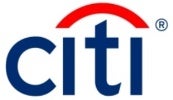 Citi works to promote economic progress and improve the lives of people in communities around the world. Citi has been a longtime partner and sponsor of Easter Seals, and we look forward to a continued relationship in improving the communities we serve.

M&T Bank has been a continued event sponsor and volunteer partnership for the past several years. At M&T Bank, sponsorships provide an opportunity to connect with our customers and support our local communities. M&T Bank was the title sponsor of our annual Bright Stars Night at the Circus.
---
A.C. Moore
Ambit Group
BNY Mellon Wealth Management
Computer Sciences Corporation
CVS Caremark
General Motors
Holland & Knight LLP
KippsDeSanto & Co.
KPMG Consulting, Inc.
Money One Federal Credit Union
Monument Sotheby's International Realty
PricewaterhouseCoopers, LLP
Sodexo
SunTrust Bank

---
5GS, LLC
Analysis Research Planning Corp. (ARPC)
Angelo, Gordon & Co.
Atlantic Realty Companies, Inc.
The Baines Family Trust
Baker Tilly Virchow Krause, LLP
Barnett Sivon & Natter, P.C.
BDO USA, LLP
Bimbo Bakeries USA, Inc.
Bloomberg L.P.
C&S Wholesale Grocers, Inc.
County Commissioners of Washington County, MD
Alexander E. Dean
Deicing Depot
Dewberry
EMC2
MorganFranklin Consulting
NCI, Inc.
Odin, Feldman & Pittleman, PC
PVI Office Furniture
Specialized Engineering
Squire Patton Boggs LLP
St. Luke Evangelical Lutheran Church
Strelmark, LLC
TD Bank
The Beacon Group
The Halle Companies
U.S. Chamber of Commerce
United Bank
United Way of the National Capital Area
UPS
UTZ Quality Foods, Inc.
W-ARC
Washington Council Ernst & Young LLP
Washingtom County Gaming Commission

---
American Energy Services
AOC Key Solutions, Inc.
Aronson LLC
Association of the United States Army
Atlas Research
Authomate, Inc.
BB&T
Bernstein Management Corporation
Capitol Office Solutions
Century 21 New Millenium
Clark Construction Group, LLC
Columbia Wireless Facilities, LLC
Cordia Partners
Elmendorf | Ryan
Excel West Broad Marketplace, LLC
Financial Services Roundtable
Fine Landscapes, Ltd.
Foulger-Pratt Companies
Friendly Ice Cream Corporation
Interstate Service Group, Inc.
Lerch, Early & Brewer, Chartered
Liberty IT Solutions, LLC
Lincoln Property Company
MedStar Health
Miles and Stockbridge P.C.
Miller & Long Company, Inc.
Miller and Smith, Inc.
NetVision Resources Inc.
Northwestern Mutual
NV Commercial
Oracle
Patapsco Homes, Inc.
Pleasants Construction, Inc.
RMR & Associates, Inc.
Roadside Development, LLC
Rodgers Consulting, Inc.
SBM Marketing, LLC
Scheer Partners, Inc.
Securities Industry & Financial Markets Association (SIFMA)
Sentel Corporation
Softrams, LLC
Stanley Marin Companies, LLC
Strategy and Management Services, Inc.
TEK Systems
The Downtown Jaycees
The Meltzer Group
TISTA Science and Technology Corporation
Transdev North America
Treliant Risk Advisors
Trident Proposal Management, Inc.
UBS Financial Services
Unanet Technologies
Uniwest Companies
Van Metre Companies
Velsor Properties, LLC
Washington Metro Building Services, LLC
Whitney, Bradley & Brown Inc.

---
A & T Systems, Inc.
Air Methods
American Eagle Lifecare Corporation
American Society of Association Executives
AmeriSpec Inspection Services
AMR Commercial, LLC
Cambridge Holdings, LLC
Century 21 New Millenium
Dad's Tree Service, Inc.
John H. Dalton
Danya International, Inc.
Datawatch Systems, Inc.
James G. Davis Construction Corporation
DIRECTV
Disabled American Veterans
EagleBank
Edison Electric Institute
Elm Street Development, Inc. (ESDC)
Enterprise Holdings
Everything But The House
Exmark Manufacturing Company
EYA, LLC
Federal Capital Partners
Fitzgerald Realty Group, Inc.
Francis O. Day Company, Inc.
Future Tech Enterprise, Inc.
G2 Global Solutions, LLC
Goldklang Group CPAs
Guardian Realty Management, Inc.
Hann & Hann, Inc.
HighBank Advisors LLC
HSA Home Warranty
Janus Global Operations
Kohler Equipment, Inc.
Lindsay Auto Group
M International, Inc.
Mythics
OneSource Solutions
Power Systems Electric Corp.
PNC Bank
Raine & Son, LLC
Ralph J. Duffie, Inc.
Rappaport Management Company
S.L.S. Landscaping, Inc.
Silver Capital, LLC
SPS Consulting
StonebridgeCarras Management
Streetscape Partners, LLC
The Bernstein Companies
The Coalition for Government Procurement
The Cypress Group, LLC
The Donohoe Companies, Inc.
The Gormley Group
The Wills Group, Inc.
Turners Service Company, Inc.
United Way of Central Maryland Inc.
Veteran Corps of America
Visionary Consulting Partners, LLC
BG Myrna H. Williamson (Ret)
Willing Proposals, Inc.
Womble Carlyle Sandridge & Rice, LLP.