Sylvana Aho
Data Analyst Manager

---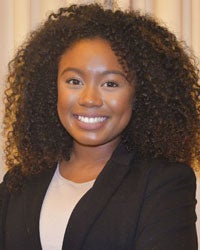 Sylvana Aho is our Data Analyst Manager. Through her expertise in data analysis and research, Sylvana has a strong passion to support and protect public health and our most vulnerable populations facing health inequities.
Sylvana's professional experience includes working as an apprentice for the Laboratory for Protein Dynamics and Signaling at the National Cancer Institute; as a Chief Medical Scribe where she gained leadership skills and clinical and hospital administrative experience while overseeing two emergency locations in Prince George's County of Maryland. She also worked as a Health Policy and Communications Fellow at the Academy for Radiology & Biomedical Imaging Research and as a Data Intern for the Peace Corps within their epidemiology unit.
Sylvana holds a Bachelor of Science in biological sciences with a minor certificate in public policy from the University of Maryland.