Kenneth Hoffman, M.D., M.P.H.

Psychiatrist

---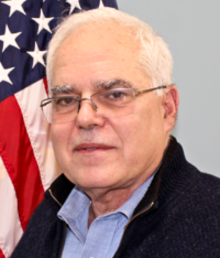 Dr. Hoffman is a physician, board certified in general psychiatry and preventive medicine with added qualifications in addiction psychiatry. As a retired Colonel in the U.S. Army Medical Corps, he has over 35 years of experience in mental health treatment, health promotion, teaching, research, leadership, consultation and advocacy. He is currently the Medical Director for the Steven A. Cohen Military Family Clinic at Easterseals, supporting our patients and clinicians for medication evaluations and management.

Dr. Hoffman received his Doctor of Medicine degree from Eastern Virginia Medical School and has a Master's degree in Public Health from Harvard University School of Public Health. He also completed psychiatric and public health residencies at Tripler and Madigan Army Medical Centers. Dr. Hoffman has a Bachelor's degree from Cornell University.

As a former faculty member at the Uniformed Services University, Dr. Hoffman previously directed a Center for Training and Education in Addiction Medicine and an optimized healthcare model for recovery from acute and chronic conditions.

Dr. Hoffman volunteers time serving on the Montgomery College Board of Trustees, the Oxford House Board of Directors, and continues as an adjunct faculty member at the Uniformed Services University where he facilitates medical student discussions on medical ethics. He has published in the areas of healthcare optimization, military medicine, alcohol and other drug use disorders.