Kelly Foster, LMSW
Case Manager and Licensed Master Social Worker

---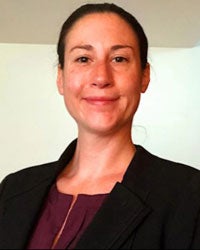 Kelly Foster serves as our Case Manager and part-time Clinician. She is a Licensed Master Social Worker and Army veteran.
Her professional experience includes providing emergency mental health services to individuals of all ages on a mobile crisis team in Baltimore County. As a clinical social work trainee, she provided care to adults with complex mental health needs in the greater Austin community and worked in the inpatient, outpatient, and Emergency Department with military service members, veterans, and their families at Fort Belvoir Community Hospital. Kelly has experience supporting individuals with PTSD, anxiety, depression, substance use and is trained in trauma specific modalities.
Kelly holds a Master's Degree in social work with a concentration in clinical work from the University of Texas at Austin and a Bachelor's Degree in psychology from Texas A&M University-Central Texas.