Helen Lowenstein, LCSW
Licensed Clinical Social Worker Supervisor

---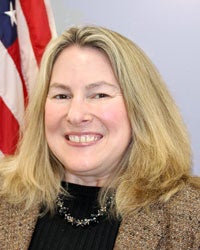 Helen Lowenstein is a board-certified licensed clinical social worker with over 15-years experience providing counseling services to veterans and their families. She specializes in the treatment of PTSD, depression, anxiety disorders and other behavioral health disorders.

Her professional work includes serving as an EAP counselor at Military One Source for 10 years, a social worker at Framingham's Women's State Prison in Massachusetts, and a social worker at facilities providing geriatric treatment in Virginia and D.C. Helen has training in cognitive behavioral therapy, anxiety, depression and PTSD.

She holds a master's of science in social work from Barry University in South Florida and is licensed in the states of Virginia and Maryland.