Anneke Vandenbroek, Ph.D., ABPP

Clinic Director

---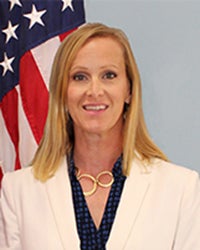 Dr. Vandenbroek is a board certified licensed clinical psychologist, with over 20 years of experience working with military service members in the treatment of PTSD, depression, anxiety disorders, and other behavioral health disorders.
She holds a Doctorate and Masters of Science degree in Clinical Psychology from Nova Southeastern University. Dr. Vandenbroek is a veteran of the United States Army Medical Service Corps.
She specializes in providing cognitive-behavioral therapy and other evidence based therapies for the treatment of post-traumatic stress disorder, military sexual trauma, and insomnia. In addition, Dr. Vandenbroek has also served as a clinical supervisor, educator, and professor at community colleges, military institutions, and universities. Dr. Vandenbroek has presented at symposia for the American Psychological Association and the National Academy of Neuropsychology, and has abstracts and journal articles published in Archives of Clinical Neuropsychology, The Clinical Neuropsychologist and Psychological Assessment.