Easterseals Bright Stars Night at the Circus Presented by

Saturday, February 26 | 7:30 PM | Capital One Hall - Tysons Corner, VA
Join us for a Private Circus Show !
Join family, friends, colleagues, and the Easterseals community for a private performance of Omnium: A Bold New Circus's I'mPossible Show. Led by Ringmaster Jonathan Lee Alverson, Omnium Circus's multi-ethnic, multi-racial, and multi-abled cast and crew reimagine a "circus for all", providing joy and inspiration to audiences of all ages and abilities.
Funds raised from this family-friendly event benefit Easterseals DC MD VA, and enable Easterseals to continue to enrich lives and expand opportunities for all children and adults in our communities, including people with disabilities and military backgrounds. Your support allows hundreds of children and adults with disabilities, including active-duty military veterans, wounded warriors, and other deserving families to partake in this night of fantasy!
Please Show Your Support and Become a Bright Stars 2022 Sponsor or Purchase Your Tickets Today!
Watch our Highlights Video from Bright Stars Bedtime Stories 2021: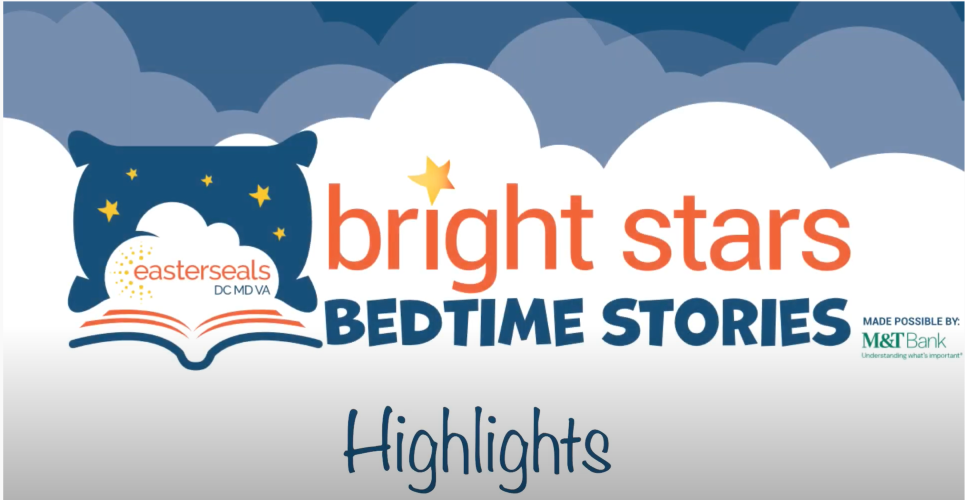 Click HERE to view photos from Bright Stars 2020!
Click HERE to view photos from Bright Stars 2019!

*Interested in getting more involved?
Please contact Christine Ash at 301-920-9748 or email: cash@eseal.org.