What We Offer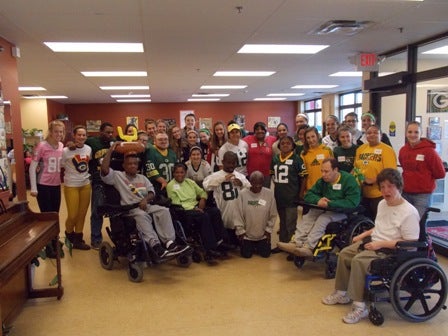 At Easterseals, we want to change the way the world defines and views disabilities by making profound, positive differences in people's lives every day.
An Inclusive Environment
Our organization exists to provide people with disabilities the best services and the best opportunities they could possibly capture in life. We dispel stereotypes, overcome obstacles and challenge perceptions about people with disabilities and their potential.
A Learning Culture
To be the best we can be, we recognize the need to nurture our collective development. For this reason, we give every employee access to learning opportunities through our signature initiative, the Knowledge Exchange (KE). Any employee may enroll in these informative, career-boosting sessions – many of which are recorded and archived for employees to access at a time more convenient for them.
Employee Benefits
Like most employers, we make available to our employees affordable health and dental insurance, retirement benefits, and more. But, did you know that we offer more than just the basics to help bridge the very-real gaps in care, resources and support that may exist for ourselves and our families? Our flexible working options include part-time, alternate schedules and condensed work weeks.