LilyWorks Commercial Lawn Care Maintenance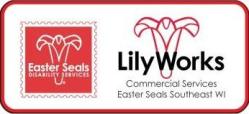 Our professional lawn care services provide meaningful training and employment opportunities for adults with disabilities.
We take pride in making your corporate landscape look its best! We provide:
Mowing
Trimming
Pruning
Weeding
Seeding
Mulching
Fall & Spring Clean-up
Contact us to book your service today!