Easterseals is the nation's leading provider of services and support for children and adults living with Autism Spectrum Disorder (ASD). Our clients' stories offer insight into the type of services provided by Easterseals throughout the country—and provide inspiration for individuals and families that autism is treatable, and individuals with ASD can and do lead meaningful lives.
Milestones, First Steps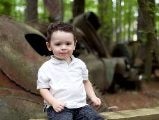 For Luke who was slow to talk, words are finally starting to appear: "Mom," "train," "car." Luke is trying to repeat words and even label objects around the house. Find out what program made the difference for him.
Read Luke's story.
Early Intervention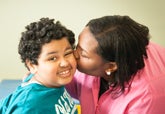 Daniel is a second-grader who "knows no strangers," according to his mother Danielle. Thanks to early intervention services through Easterseals, Daniel's language skills have improved.
Read Daniel's story.
School's Cool!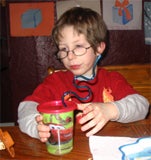 When asked about school, Connor's typical response is, "school's cool!" This is music to the ears of Connor's parents who searched for the right school for Connor, enduring many rejections along the way -- that is, until they contacted Easterseals.
Read Connor's story.
The Right Diagnosis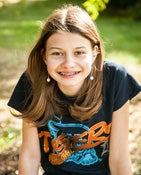 After years of being misdiagnosed with everything from anxiety to Post Traumatic Stress Disorder, 16-year-old Abby was diagnosed with Asperger syndrome a few years ago. Since then, Abby has been making amazing social strides and is even a member of the Easterseals Michigan Teen Advisory Council and an Easterseals Child Ambassador. Read Abby's story.
A Sense of Belonging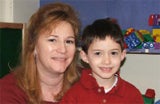 After being asked to leave his fourth daycare in as many years, Suzanne didn't know what to do. At last, she found a place for her son, Marcus, at Easterseals New Hampshire's Child Development Center -- the right place.
Read Marcus' story.
Just Being Yourself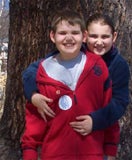 Jayne wants her son Neil, who has ASD, to be accepted for being himself -- but she also appreciates the fact that she could be herself at an Easterseals Family Support Group.
Read Neil's story.
Adults with Autism Spectrum Disorder
The Pieces Fit Together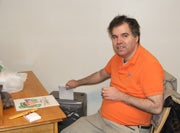 Rob, age 44, has ASD. He also has a job at an office where his true personality shines.
Read Rob's story.
Olympic Glory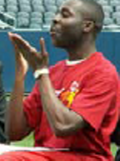 At seven, Jamie was barely verbal and had a permanant scar from banging his head against the wall. Today, Jamie is a Special Olympic athlete who brought home several medals.
Read Jamie's story.
Independent Women

Aiden and Amanda are twin girls who have ASD. They live on their own, are pursuing their educations and holding down jobs. The support they recieve from Easterseals Crossroads, help them as they strive for adult independence.
Read Aiden and Amanda's story.
Volunteering

Daniel first arrived at Easterseals in 2007. At 22, he doesn't let ASD slow him down. Daniel volunteers and is training for the Special Olympics.
Read Daniel's story.