Sheldon Orloff, M.D.
Oakland, California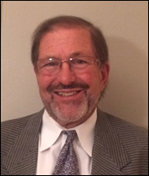 Dr. Orloff retired in 2014 from his role as Director with Northern California Kaiser, Pediatric Subspecialists, where he was in charge of coordinating and supervising 100 Pediatric Subspecialists in Northern California Kaiser covering 3.5 million people. Through 2014, Dr. Orloff served as Director of Pediatric Rehabilitation with Northern California Kaiser, as well as Co-Founder and Medical Director of Pediatric Developmental Disabilities Office.
Dr. Orloff has served on the Easterseals Bay Area Board for three years.