Rick Fleetwood
Little Rock, Arkansas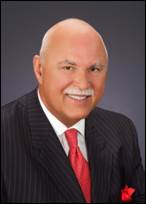 Rick Fleetwood, CEO/CFO of Little Rock-based Snell Prosthetic & Orthotic Laboratory, currently serves as chairman of Easter Seals Arkansas, and on the boards of United Cerebral Palsy of Arkansas, CARTI and the UAMS Winthrop P. Rockefeller Cancer Institute Gala. His commitment to community service has led to other awards, including State, Regional, and National Rehabilitation Meritorious Service Awards, and the Governor's Commission Service Award.
His leadership roles on other boards and committees have also benefited St. Vincent's Foundation, the Rehabilitation Advisory Council, CareLinks, Little Rock Mental Health, the Muscular Dystrophy Association, the American Diabetes Association, Centers for Youth and Family, Alzheimer's Arkansas and many more.
More than three decades at Snell Prosthetic & Orthotic Laboratory and his tireless service to the community were cited when AY Magazine recently named him one of the 12 most powerful men in Arkansas. Working closely and developing mutually supportive relationships with legislators friendly to orthotic and prosthetic patient care issues recently earned Fleetwood the American Orthotic & Prosthetic Association's 2010 Legislative Advocacy Award. Under Fleetwood's direction as chair of the AOPA O&P Political Action Committee since 2006, the O&P political advocacy movement has gained significant momentum on behalf of the physically challenged.
Elected to Easter Seals Board of Directors in October 2015, Mr. Fleetwood serves as a member of the Development and Marketing Committee and the Nominating Committee.