Corporate Sponsors — Century 21 Real Estate LLC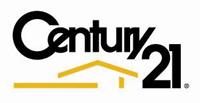 Century 21 Real Estate LLC, a global leader in real estate franchising and provider of real estate brokerage, relocation and settlement services, raised $3.1 million through its franchise system in 2016 and has raised more than $117 million for Easterseals, its sole philanthropic partner, since 1979.

Easterseals and Century 21 Real Estate LLC honored System donors for their accomplishments in March 2017 at the CENTURY 21 Global Conference One21 and at local award celebrations across the nation throughout the spring. CENTURY 21 Real Estate's "Top 21" Fundraisers for Easterseals were announced in February 2017.