Easter Seals National Corporate Sponsors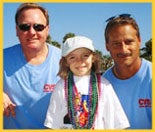 Easter Seals national corporate sponsors contributed more than $20 million last year to help Easter Seals provide services for children and adults with disabilities and their families in communities nationwide.
Companies and organizations partner with Easter Seals to:
strengthen their ties in local communities,
provide meaningful volunteer opportunities for their employees,
build a positive image with their customers, their employees and their communities,
increase marketing reach and visibility of their brands, and
make a positive difference in the lives of children and adults with disabilities.
Easter Seals thanks its national corporate sponsors for their long-standing support, dedication and leadership in putting hope within reach for people with disabilities. The name of each sponsor links to more information on that company or organization's commitment to Easter Seals.
---
Chairman's Corporate Roundtable: contributing $1 million or more
The Safeway Foundation


The Safeway Foundation supports causes that impact our customers' lives. Their stores provide the opportunity to mobilize funding and create awareness in our neighborhoods through our employees' passion, partnerships with our vendors, and the generous contributions by our customers.
Every August, all 1,300-plus Safeway stores across the United States raise funds to support Easter Seals services in our local neighborhoods. Safeway and the Safeway Foundation raised more than $8 million in 2013 for People with Disabilities. We have been a top contributor to Easter Seals with over $138 million in contributions since 1986.


Century 21 Real Estate LLC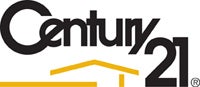 Century 21 Real Estate LLC (CENTURY21.com) is the franchisor of the world's largest residential real estate sales organization, providing brand marks, comprehensive training and marketing support for the CENTURY 21 System. The System is comprised of more than 100,000 affiliated sales professionals in approximately 6,800 offices in 78 countries and territories worldwide. CENTURY 21 is a top contributor to Easter Seals with more than $111 million in contributions since 1979.
Food Lion


Food Lion, based in Salisbury, N.C., is a company of Delhaize America, the U.S. division of Brussels-based Delhaize Group (NYSE: DEG). Food Lion, with a longstanding heritage of low prices and convenient locations, operates more than 1,100 supermarkets in 10 Southeastern and Mid-Atlantic states, and employs approximately 57,000 associates. For more information, visit www.foodlion.com.
Food Lion has supported Easter Seals since 1991, raising more than $33 million to support services for children and adults with disabilities. Easter Seals was proud to have Food Lion join the team of national corporate partners in 2007 with multiple in-store programs to benefit Easter Seals.
CVS Caremark Corporation


CVS Health is the nation's premier integrated pharmacy services provider, combining one of the nation's leading pharmaceutical services companies with the country's largest pharmacy chain. CVS Health fills or manages more than one billion prescriptions per year, more than any other pharmacy services provider. Through its 7,400 CVS/pharmacy stores and Longs Drugs; its pharmacy benefit management, mail order and specialty pharmacy division, Caremark Pharmacy Services; its retail-based health clinic subsidiary, MinuteClinic; and its online pharmacy, CVS.com, CVS Health is helping build healthier communities and is a model of corporate social responsibility. For more than a decade, CVS has been a corporate partner of Easter Seals. CVS Health continues to support children with disabilities across the country through the CVS All Kids Can™ Program. Easter Seals is privileged to be selected as a national partner in the initiative which promises to help children with disabilities learn, play and succeed in life!
---
Media Partners
Comcast Corporation


Comcast Corporation is a global media and technology company with two primary businesses, Comcast Cable and NBCUniversal. Comcast Cable is the nation's largest video, high-speed Internet and phone provider to residential customers under the XFINITY brand and also provides these services to businesses. NBCUniversal operates 30 news and entertainment cable networks, the NBC and Telemundo broadcast networks, television production operations, television station groups, Universal Pictures and Universal Parks and Resorts. Visit www.comcastcorporation.com for more information.
Together, Comcast and NBCUniversal create and deliver programs that connect people and inspire positive and substantive change in the communities they serve. By working with partners such as Easter Seals that understand the needs of local communities, the company delivers maximum impact in a variety of communities, while building trust and strengthening relationships in the towns and cities they serve nationwide. Comcast Corporation is Easter Seals premier media partner, providing $3 million of PSA air time to support Easter Seals mission.
---
Corporate Leadership Circle: contributing $500,000 - $999,999
Amway


Since 1983 Amway Independent Business Owners and employees have partnered with Easter Seals to support services to children and adults with disabilities and their families. During this time over $30 million has been contributed.
Friendly's Restaurants, LLC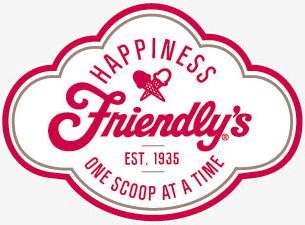 Friendly's Ice Cream, LLC is a vertically integrated restaurant company, with an iconic brand name, serving signature sandwiches, burgers and ice cream desserts in a friendly, family environment. For 78 years, Friendly's restaurants and dedicated service teams have delighted generations of guests. An Easter Seals partner for 33 years, Friendly's has raised more than $28 million to support Easter Seals services in its communities to date.
---
Edgar Allen Corporate Society: contributing $100,000 - $499,999
A.C. Moore Arts & Crafts, Inc.

With 134 stores along the East Coast, A.C. Moore Arts & Crafts, Inc. brings families together for fun through creativity. Named by Parents Magazine as one of the top 10 places for birthday parties, A.C. Moore offers a wide range of programs to engage adults and children in crafting, including workshops, demonstrations and "Make & Takes." In addition to traditional craft products, A.C. Moore Arts & Crafts is also well-known for its selection of scrapbooking, jewelry, floral, yarn, fine art supplies, children's crafts kits and educational toys, along with ready-made frames and custom framing.
Bayer HealthCare

A division of Bayer Corporation, Bayer HealthCare is a leading manufacturer of over-the-counter medications. Since 1983, Bayer HealthCare has raised more than $8 million for Easter Seals with support from its extensive line of quality brands including Bayer Aspirin, Aleve, One-A-Day Multivitamins, Alka Seltzer and Phillips Milk of Magnesia.
Dr Pepper/7 Up

The top non-cola soft drink company in North America, Dr Pepper/7UP's A&W brand has supported Easter Seals since 1987. A&W bottlers have generated nearly $8 million dollars through annual summer A&W Root Beer Float Fund-raisers, garnering the support of retailers and consumers in select markets to help children and adults with disabilities live better lives.
Fraternal Order of Police/Auxiliary/Associates


The Fraternal Order of Police is the world's largest organization of sworn law enforcement officers with more than 325,000 members throughout the U.S. For 32 years, the FOP and its Auxiliary have provided outstanding volunteer service and raised more than $15 million for Easter Seals.
MassMutual Financial Group


Founded in 1851, MassMutual is a leading mutual life insurance company that is run for the benefit of its members and participating policyholders. The company has a long history of financial strength and strong performance, and although dividends are not guaranteed, MassMutual has paid dividends to eligible participating policyholders every year since the 1860s. With whole life insurance as its foundation, MassMutual provides products to help meet the financial needs of clients, such as life insurance, disability income insurance, long term care insurance, retirement/401(k) plan services and annuities. In addition, the company's strong and growing network of financial professionals help clients make good financial decisions for the long-term.
MassMutual Financial Group is a marketing name for Massachusetts Mutual Life Insurance Company (MassMutual) and its affiliated companies and sales representatives. MassMutual is headquartered in Springfield, Massachusetts and its major affiliates include: Babson Capital Management LLC; Baring Asset Management Limited; Cornerstone Real Estate Advisers, Inc.; The First Mercantile Trust Company; MassMutual International LLC; MML Investors Services, Inc., member FINRA and SIPC; OppenheimerFunds, Inc.; and the MassMutual Trust Company, FSB.
National Snowmobile Foundation
The National Snowmobile Foundation is committed to educating the public about safe snowmobiling and assisting snowmobile organizations with fund raising for charity. Since 1989, its members have supported Easter Seals by raising nearly $7 million dollars through locally-coordinated snowmobile events.
Niagara Bottling, LLC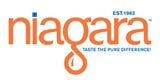 Niagara Bottling works with key retail partners to produce private label bottled water from their headquarters in Southern California and plants across the country. In 2009, Niagara partnered with Food Lion and Kmart to conduct in-store promotions to benefit Easter Seals, generating more than $125,000.
News America Marketing


A division of News Corporation, News America Marketing publishes SmartSource Magazine. SmartSource features a special Easter Seals-themed insert each spring, filled with valuable savings from Easter Seals Corporate Sponsors including Bayer HealthCare. For 15 years, the Easter Seals-themed SmartSource Magazine has helped generate more than $5 million for Easter Seals.
Realogy


Realogy is one of the foremost providers of travel and real estate services in the world. Specifically, Realogy is the world's largest hotel franchisor; vacation ownership organization; real estate brokerage franchisor; and provider of outsourced corporate employee relocation services. The company is also one of the world's largest car rental operators and one of the leading providers of travel information processing services worldwide. Realogy is one of the largest retail mortgage originators in the United States and owns the second-largest tax preparation service in the U.S. With approximately 90,000 employees, New York City-based Realogy provides these services to businesses and consumers in over 100 countries.
U.S. Rotary Clubs


A global volunteer organization, Rotary International helped found Easter Seals in 1919. Since 1988, Rotarians across the country have contributed more than $4.8 million dollars to ensure Easter Seals resources are available to people with disabilities to help them live with greater independence.
---
Corporate Council: contributing $30,000 - $99,999
Campbell Mithun


Campbell Mithun, a billion-dollar full service advertising and marketing communications company, offers the expertise of its specialty resources and partners through three offices and 625 employees. The top-25 agency began collaborating with Easter Seals in 1988 to develop a new public service advertising campaign -- the beginning of an amazing partnership for Easter Seals.
Epsilon Sigma Alpha International


Epsilon Sigma Alpha International is a leadership and service organization. Since 1984, ESA members have generously supported Easter Seals, volunteering their time and resources to raise more than $5.7 million to help children and adults with disabilities needing Easter Seals services throughout America.
Pfizer


Pfizer Inc, founded in 1849, is dedicated to better health and greater access to healthcare for people and their valued animals. Their purpose is helping people live longer, healthier, happier lives. The route to that purpose is through discovering and developing breakthrough medicines; providing information on prevention, wellness and treatment, such as their Medicine Safety Education resource site; consistent high-quality manufacturing of medicines, consumer products; and global leadership in corporate responsibility. Every day Pfizer helps 38 million patients, employs more than 100,000 people, utilizes the skills of more than 12,000 medical researchers, and works in partnership with governments, individuals, and other payers for healthcare to treat and prevent illnesses -- adding both years to life, and life to years.
Sweet Tomatoes & Souplantation

Sweet Tomatoes & Souplantation was founded in 1978 in San Diego and currently operates 126 salad buffet-style restaurants across the western, southern and eastern portions of the United States. Select Sweet Tomatoes divisions have supported Easter Seals for seven years with their annual cookie promotion during the month of June. Sweet Tomatoes has contributed nearly $218,000 to Easter Seals since 2007.
Other Partners
Recycling for Easter Seals with CFK


Easter Seals corporate partners and affiliates have been recycling with CFK since 2003. The eco-friendly, fundraising initiative has raised more than $270,000 for Easter Seals over the past eight years.