Easterseals National Partners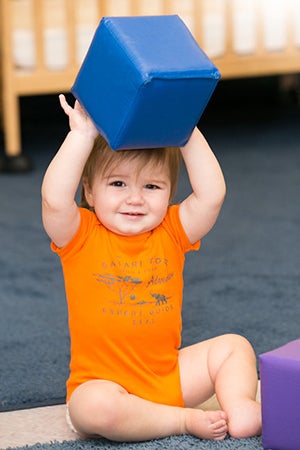 Easterseals national sponsors contributed more than $20 million last year to help Easterseals provide services for children and adults with disabilities and their families in communities nationwide.
Companies and organizations partner with Easterseals to:
strengthen their ties in local communities,
provide meaningful volunteer opportunities for their employees,
build a positive image with their customers, their employees and their communities,
increase marketing reach and visibility of their brands, and
make a positive difference in the lives of children and adults with disabilities.
Easterseals thanks its national sponsors for their long-standing support, dedication and leadership in putting hope within reach for people with disabilities. The name of each sponsor links to more information on that company or organization's commitment to Easterseals.
---
Easterseals and the Harbaugh Foundation are proud to partner with the goal of helping Veterans and their families get the services and supports they need. Take a look at the Pitch In for Vets website for more details.
Chairman's Corporate Roundtable: contributing $1 million or more
Century 21 Real Estate LLC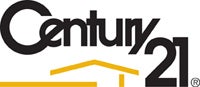 The CENTURY 21 System partners with Easterseals throughout the US and Canada to help local families access critical Easterseals services in their communities. CENTURY 21's commitment to helping people with disabilities meet life's challenges and achieve their personal goals is evident in the significant contributions they've generated since 1979.

Century 21 Real Estate LLC (century21.com) is comprised of approximately 6,900 independently owned and operated offices in 78 countries and territories worldwide with more than 101,000 independent sales professionals. Century 21 Real Estate LLC is a subsidiary of Realogy Holdings Corp. (NYSE: RLGY), a global leader in real estate franchising and provider of real estate brokerage, relocation and settlement services.

Easterseals and CVS Health have shared a strong partnership committed to assuring the health of our nation's children for nearly 20 years. This partnership was enhanced in 2013 when the CVS Health Foundation selected Easterseals as a partner in advancing smoking cessation among key populations we serve including people with disabilities, veterans and caregivers. As a pharmacy innovation company, CVS Health is helping people on their path to better health. Through its approximately 9,600 retail pharmacies, more than 1,100 walk-in medical clinics, a leading pharmacy benefits manager with more than 75 million plan members, a dedicated senior pharmacy care business serving more than one million patients per year, and expanding specialty pharmacy services, the Company enables people, businesses and communities to manage health in more affordable and effective ways. This unique integrated model increases access to quality care, delivers better health outcomes and lowers overall health care costs. Find more information about how CVS Health is shaping the future of health at cvshealth.com.


---
National Media Partner
Comcast brings together the best in media and technology. Support of Easterseals by the Comcast Foundation since 2011 has helped advance assistive technology solutions for tens of thousands of people with disabilities so they can live, learn, work and play in their communities. The partnership is enhanced through millions of dollars in airtime which Comcast NBCUniversal stations provide to Easterseals each year. Comcast Corporation is a global media and technology company with two primary businesses, Comcast Cable and NBCUniversal. Comcast Cable is one of the nation's largest video, high-speed Internet and phone providers to residential customers under the XFINITY brand and also provides these services to businesses. NBCUniversal operates news, entertainment and sports cable networks, the NBC and Telemundo broadcast networks, television production operations, television station groups, Universal Pictures and Universal Parks and Resorts. Learn more about how Comcast is driving innovation to create the world's best entertainment and online experiences at comcast.com
---
Corporate Leadership Circle: contributing $500,000 - $999,999
The Albertsons Foundation (Formerly Safeway)

Since 1986, the Albertsons Companies have supported Easterseals through in-store giving campaigns and special events. In 2015, select Albertsons Divisions participated in a Veterans Day campaign which benefited Easterseals in support of local Veterans programs. Albertsons continues to work with Easterseals around this annual campaign as well as a summer campaign in support of people with disabilities.

Albertsons is one of the largest food and drug retailers in the United States, with both a strong local presence and national scale operating 2,230 grocery stores in 34 states under 18 well-known banners including Albertsons, Safeway, Vons, Jewel-Osco, Shaw's, Acme, Tom Thumb, Randalls, United Supermarkets, Pavilions, Star Market and Carrs.

Amway

Since 1983 Amway Independent Business Owners and employees have partnered with Easterseals to support services for children and adults with disabilities and their families through special events and generous giving campaigns, as well as countless volunteer hours and product donations.

Amway is the world's No. 1 direct selling business operating in more than 100 countries and territories. Amway manufactures and distributes more than 450 consumer products, which are supported by our team of more than 950 Amway scientists, engineers and technical professionals working across more than 75 R&D and quality assurance labs around the world. More than 19,000 employees support millions of Amway Business Owners (ABOs) who sell Amway™ products. Top-selling brands for Amway include Nutrilite™ vitamin, mineral and dietary supplements; Artistry™ skincare products and color cosmetics; and eSpring™ water treatment systems.

---
Edgar Allen Corporate Society: contributing $100,000 - $499,999
A.C. Moore Arts & Crafts, Inc.

Through its Crafting A Better World campaign, A.C. Moore has partnered with Easterseals since 2010, raising funds for our Make the First Five Count initiative to make sure young children get the services they need in early childhood to thrive in school – and in life! A specialty retailer offering a vast selection of arts, crafts and floral merchandise, A. C. Moore boasts more than 130 stores in the Eastern United States from Maine to Florida. To learn more about the company, visit acmoore.com.
MassMutual Financial Group


Founded in 1851, MassMutual is a leading mutual life insurance company that is run for the benefit of its members and participating policyholders. The company has a long history of financial strength and strong performance, and although dividends are not guaranteed, MassMutual has paid dividends to eligible participating policyholders every year since the 1860s. With whole life insurance as its foundation, MassMutual provides products to help meet the financial needs of clients, such as life insurance, disability income insurance, long term care insurance, retirement/401(k) plan services and annuities. In addition, the company's strong and growing network of financial professionals help clients make good financial decisions for the long-term.
MassMutual Financial Group is a marketing name for Massachusetts Mutual Life Insurance Company (MassMutual) and its affiliated companies and sales representatives. MassMutual is headquartered in Springfield, Massachusetts and its major affiliates include: Babson Capital Management LLC; Baring Asset Management Limited; Cornerstone Real Estate Advisers, Inc.; The First Mercantile Trust Company; MassMutual International LLC; MML Investors Services, Inc., member FINRA and SIPC; OppenheimerFunds, Inc.; and the MassMutual Trust Company, FSB.
---
Corporate Council: contributing $30,000 - $99,999
Pfizer


Pfizer Inc, founded in 1849, is dedicated to better health and greater access to healthcare for people and their valued animals. Their purpose is helping people live longer, healthier, happier lives. The route to that purpose is through discovering and developing breakthrough medicines; providing information on prevention, wellness and treatment, such as their Medicine Safety Education resource site; consistent high-quality manufacturing of medicines, consumer products; and global leadership in corporate responsibility. Every day Pfizer helps 38 million patients, employs more than 100,000 people, utilizes the skills of more than 12,000 medical researchers, and works in partnership with governments, individuals, and other payers for healthcare to treat and prevent illnesses -- adding both years to life, and life to years.
News America Marketing


A division of News Corporation, News America Marketing publishes SmartSource Magazine. SmartSource features a special Easterseals-themed insert each spring, filled with valuable savings from Easterseals Sponsors including Bayer HealthCare. For 15 years, the Easterseals-themed SmartSource Magazine has helped generate more than $5 million for Easterseals.
U.S. Rotary Clubs


A global volunteer organization, Rotary International helped found Easterseals in 1919. Since 1988, Rotarians across the country have contributed more than $4.8 million dollars to ensure Easterseals resources are available to people with disabilities to help them live with greater independence.