Top 18 Moments of 2014 for Easterseals Headquarters
These picks are in no particular order.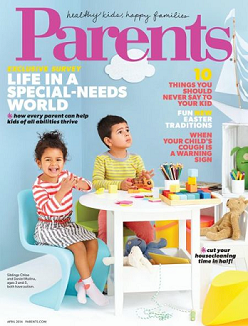 1. After 24 years, James E. Williams, Jr., stepped down as president and chief executive officer of Easterseals Headquarters on December 31, 2014. He's moved to President of the Easterseals Foundation and is excited to continue building relationships with Easterseals supporters in a new capacity. On January 1, 2015, Randy Rutta stepped into the president and CEO position.

2. Easterseals played an integral role in the cover story and entire April 2014 issue of Parents magazine. The cover story featured children on different ends of the autism spectrum, opening the eyes of millions of readers. The feature included Ben Jimenez's amazing transformation in just one year after being diagnosed with autism, as well as sweet Izell and preemie twins Story and Sage.

3. Through an impactful new partnership with the Dole Family Foundation, Easterseals Headquarters offered free bi-monthly caregiving webinars for people caring for veterans and/or military service members. The webinars, available on demand on easterseals.com/carewebinar, helped hundreds of caregivers across the country and will continue to provide support into 2015.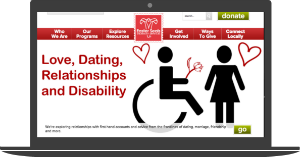 4. Redesigned Easterseals websites were unveiled. The new design is accessible on any device, including desktops, tablets, smartphones and laptops, making it easier to access easterseals.com anywhere you are! We think the new design is vibrant and beautiful, but don't just take our word for it. Easterseals.com redesigned websites were named one of the top seven responsive design websites in the nonprofit sector by Social Driver for 2014.

5. Easterseals began work on a brand renaissance, which will come to fruition in 2015. Stay tuned!

6. Easterseals, through a contract with the Department of Veterans Affairs, offers Military and Veterans Caregiver Training Services, which provides comprehensive support to eligible military and veteran caregivers. More than 25,000 caregivers have received caregiver training provided by Easterseals and our collaborative partners.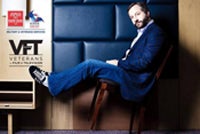 7. Our clever (if we do say so ourselves) and humorous military-themed Public Service Announcements (PSA) were a hit on TV and online, with thousands of eyeballs watching and loving them. So much so, movie director and producer Judd Apatow agreed to mentor the winning writer-director for our third video in the series, due out May 2015.

8. We led our first national Facebook chat on employment advice for people with disabilities, featuring panelists from various sides of the experience, from a recent college graduate to a representative from the Office of Disability Employment as well as a mentor from the Thrive mentorship program for young women with disabilities, which is based at Easter Seals Massachusetts. See the chat recap as well as employment tips for people with disabilities.
9. We're expanding our Massachusetts Thrive mentorship program to an online audience, making the mentorship and support resources nationally available. Visit Easterseals.com/thrive.

10. In June 2014, Easterseals went to Capitol Hill to advocate for the Workforce Innovation and Opportunity Act. On July 22, 2014, President Obama signed it into law. Check out the legislative landmarks that Easterseals has supported.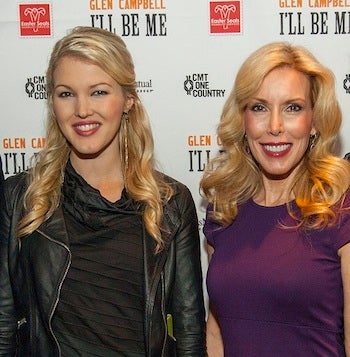 11. Easterseals Headquarters hosted the Chicago premiere of the funny, moving documentary Glen Campbell…I'll Be Me, which follows Glen Campbell and his family and caregivers through his last concert tour after being diagnosed with Alzheimer's Disease. We also showcased exclusive interviews with Glen Campbell's wife Kim and daughter Ashley Campbell, as well as a Q&A with I'll Be Me director James Keach.

12. This past year, we opened a mobile community so anyone can sign up to receive text updates from Easterseals Headquarters, opening new pathways of communications between Easterseals and its supporters and clients. Sign up for Easterseals' mobile community in less than 15 seconds right now.

13. Our partner CVS Health made the bold move to stop selling tobacco products, and we applauded and supported them. So much so, Easterseals President and CEO at the time, Jim Williams, wrote a blog post about CVS.

14. Easterseals Project Action Consulting opened for business to offer customized solutions and training in the area of accessible transportation.

15. Easterseals Board Chairman Rick Davidson, who is also the President and CEO of Century 21 Real Estate, successfully climbed the tallest peak in Europe, Mt. Ebrus, and raised more than $42,000 to support Easterseals' mission to help children and adults with disabilities reach their fullest potential.
17. Easterseals, along with the Dole Foundation, partnered with Hallmark on a week-long series of segments on military caregiving on the popular Home & Family show.

18. Starbucks, HBO and Chase, recognized Easterseals while saluting U.S. veterans and their families through the Concert for Valor.