News
Children's Academy student receives top honors!
Ely Hernandez of Waterbury CT was awarded a great honor recently. His artwork was picked to be in the Easterseals 2017 calendar! The annual calendar has been a part of the Easterseals tradition for many years. Easterseals national office puts a call out to the entire affiliate network to have all children that are enrolled in early education programs to submit their artwork. As you can imagine, there were hundreds of submissions from all over the country and each design was considered for the calendar. Eli's "Burst of Color" painting was chosen for the month of August, 2017.Here is a photo of Ely and his mom (on the right) and his teacher at Easterseals, Namita Bahl (on the left). Ely is proudly displaying his artwork: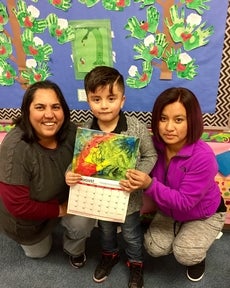 Each of these calendars is sent to millions of donors and prospective donors to raise funds for Easterseals. To get your calendar, contact Easterseals of Greater Waterbury at 203-754-5141.
Ely Hernandez was enrolled in our Children's Academy for almost three years. Recently he has graduated, and started kindergarten. The Easterseals Children's Academy provides an inclusive, high quality early care and education program that promotes a child's social, emotional, physical and cognitive growth. We offer a full day, year-round program, parental support and a School Readiness program to prepare children for Kindergarten success. The Children's Academy is accredited by the National Association for the Education of Young Children (NAEYC).
Join us in congratulating Ely, and wishing him the best!
---
Easterseals welcomes Brian Bonds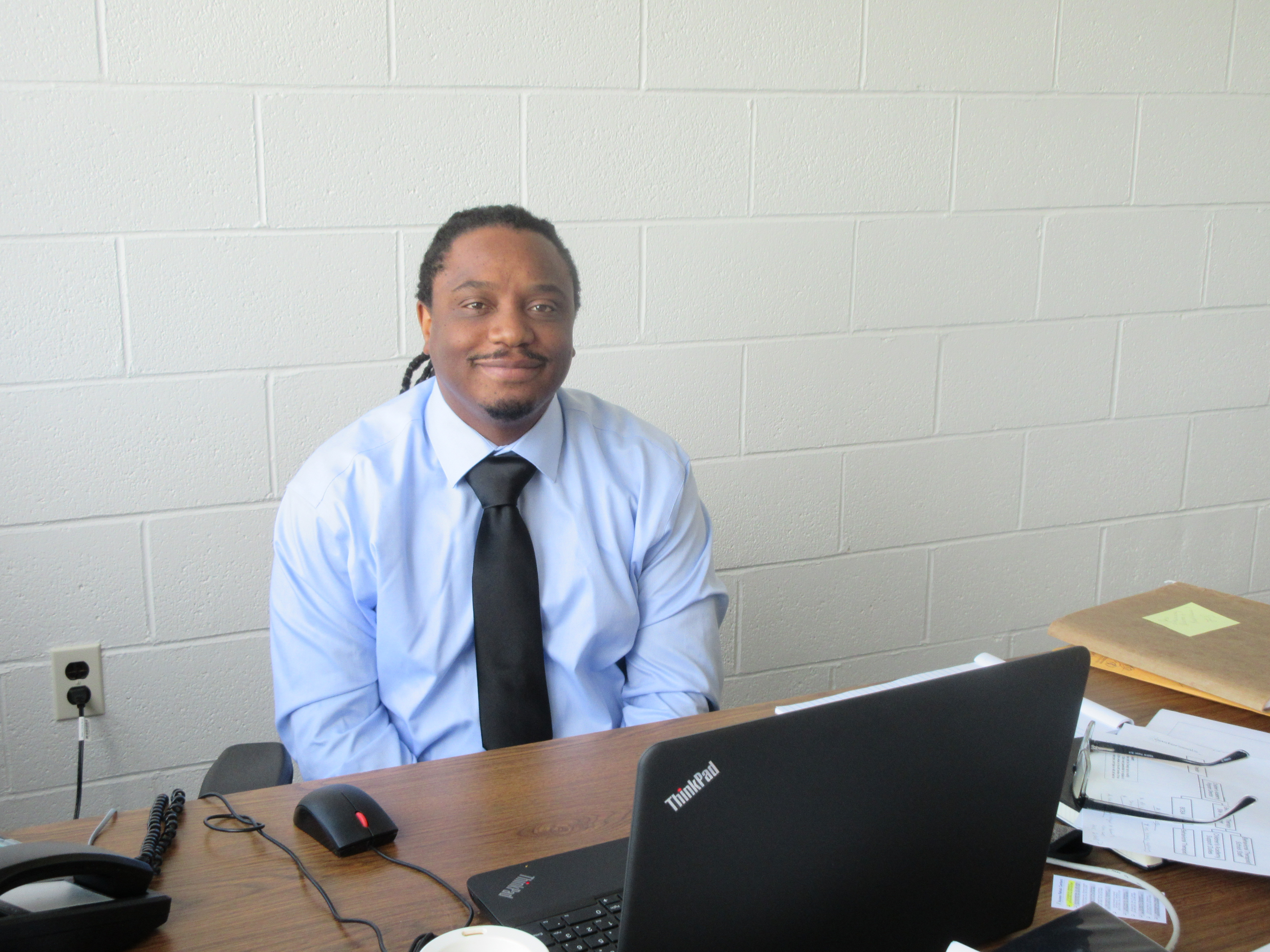 Please join us in welcoming Brian Bonds to the Easterseals of Greater Waterbury team. Brian has recently started as the Administrative Director of Children and Youth services. Brian will oversee the Children's Academies, Birth to Three Program, Behavior Therapy Program and the Children's Center of the Greater Waterbury Health Network.
Brian is originally from New Jersey, and received his undergraduate degree from the University of Massachusetts in Boston and his Masters in counseling psychology from Cambridge College.
Over the course of his career, Brian has held many different positions. He was a therapist, a drug and alcohol counselor, and ran a support program for the homeless. Also, he worked for the department of mental health and ran a group home for adolescents.
Brian believes that children need more adults to advocate for them. When speaking with Brian, he provided me with some of his ideas to better serve the children in our community. He wants to strengthen the quality programs we currently offer for children to be socially and emotionally ready for school. He wants to continue our commitment to provide children with developmental delays with the care they need, and he wants to fuel the current team fabric and attract new talent that will follow best practices and advocate on the children's behalf.
In his free time, Brian enjoys watching movies, working out and playing basketball with his two sons.
You can reach Brian at bbonds@eswct.com
---
Please join us in welcoming Robin Stanziale to the Easterseals of Greater Waterbury team. Robin is our new Controller, and will be reporting directly into Gary Nielsen. Robin joins us from the Palace theater and the Long Wharf theater where she was the Director of Finance. She has 12 years of non-profit financial experience, and we are thrilled that she chose to bring that knowledge to Easterseals. She is very excited to be here, and looks forward to helping Gary and the rest of the finance team improve budgets and streamline their processes.
When Robin has some free time, she enjoys skiing and when it's warm, she enjoys the beach with her husband and two children. She is a resident of Middlebury, and sits as the Treasurer for the Middlebury republican town committee.
Please join us in welcoming Robin!
---
Children's Academy In the News!
The Children's Academy, west campus just received a grant to support the necessary renovations we have needed for so long! These renovations will include creating a kitchen, having bathrooms in the classrooms, and having the director's office in the same location of the Children's Academy. These renovations will ensure there are more teachable moments for the children throughout the day and ensure that the meals for the children are prepped in a high quality environment.
The Children's Academy, East Campus recently hosted a parenting program in collaboration with Wellmore (child/adolescent services). Wellmore is a program that identifies and meets the social, educational and emotional needs of children from birth through age 5. The program was called "123 Magic!" and families from each of the programs would visit the East Campus once a week to learn about positive parenting techniques. This assisted in creating a safe environment where families could talk about their struggles of parenting and created a network of support. The program was 10 weeks long and families received dinner and child care to elevate any barriers from attending on a weekly basis.
The Children's Academy Meriden Campus' teaching staff has just begun a yearlong training and coaching program. They finished the first training day in November where they learned to enhance the children's ability become more prepared for kindergarten. There was extensive focusing on language and mathematics, as well as executive functioning. This program is in collaboration with EastConn who is providing the monthly coaching visits as well as the four professional development days.
Congratulations Children's Academy on a job well done!