70 Champions. 70 Days. 70 More Years.
Thank you for being Champions for Easterseals Washington
In honor of our 70th anniversary, we invited you to be Champions for Easterseals Washington and help us raise $70,000 in 70 days. In total, 13 Champions and nearly 100 donors joined the campaign to help us ensure another seven decades of helping children and adults with disabilities reach their full potential. Thanks to their support, we raised over $33,000 for our programs across the state. Thank you to all who donated, became Champions, and helped spread the word about the work we are doing. While our campaign push has concluded, Champions for Easterseals Washington are always needed and welcomed. Please continue below and learn how to start or continue your efforts to make a difference!
---
What is an Easterseals Champion?
Champions are donors, volunteers, board members, friends and family that are committed to fundraising for Easterseals Washington. Champions have their own webpage where they can share their stories and set their own fundraising goals. From Monday, October 23 until Sunday, December 31 (70 days), Champions will reach out to their networks of friends, families, neighbors and coworkers to help us reach our goal of raising $70,000.
We want YOU to be an Easterseals Champion
Build a custom page, set your fundraising goal, and get started as a Champion today!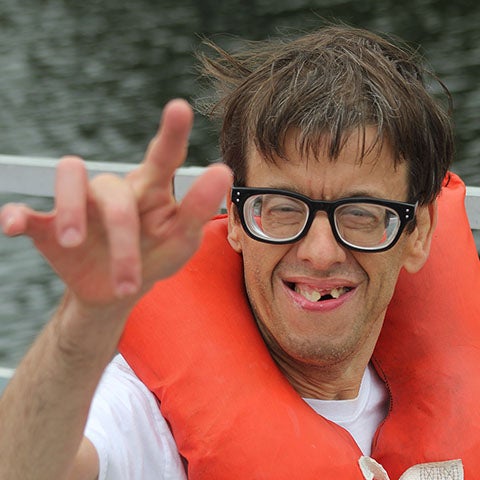 How do I donate to a Champion campaign?
View our Champions' pages, read their stories, and choose a campaign to support - it's that easy!

Is a Champion page missing from our listing? Let us know!
Make a Direct Gift
Can't choose a champion? You can also make a gift directly to Easterseals Washington.

Text to Give
We made giving even easier! Text IMPACT to 80077 to make a $10 donation.
---
Spread The Word!
Whether you're a Champion, a donor, or just an advocate for children and adults with disabilities, YOU can help us launch a successful 70 for 70 campaign. Here's how:
Like Easterseals Washington on Facebook
Add our custom photo-frame to your Facebook profile picture
Like, comment, and share our posts, or make your own 70 for 70 posts – make sure to tag Easterseals Washington!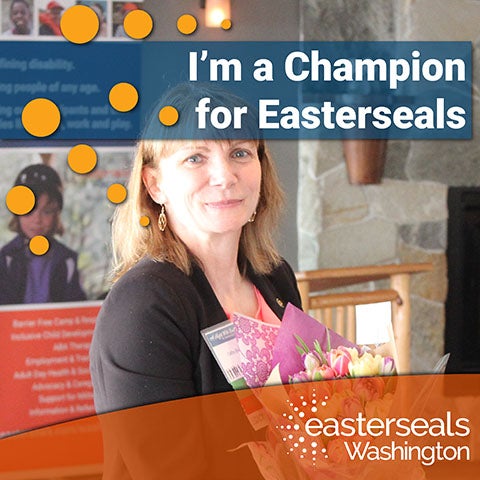 Get in Touch!
Questions or Sponsorship Inquiries, please contact Alexandra Geneser, Easterseals Washington Development Director.
---
Thank you to our presenting sponsor, Comcast NBCUniversal.