Operation Family Caregiver
Caring family members perform acts of heroism everyday.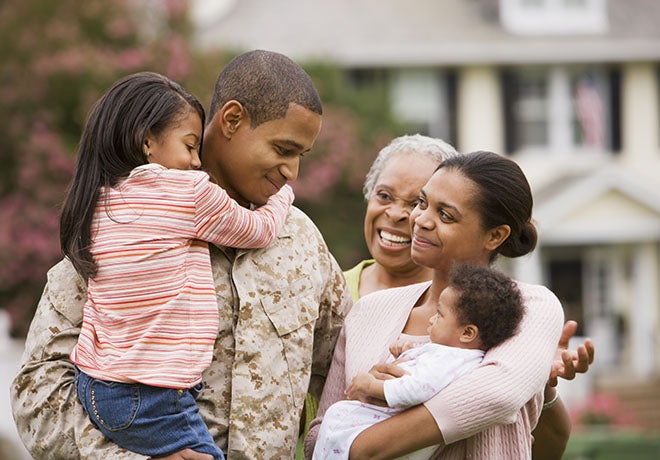 Young spouses and aging parents are taking care of America's wounded warriors – in many cases at the expense of their own health and well-being. Others returning from war don't have traditional family members who can help, and they lean heavily on friends and battle buddies.
Caring for a returning service member, whatever their injuries, is a huge job. Whether you are managing prescriptions and doctor's appointments, or bathing, dressing, and feeding someone who can no longer do these things himself, it doesn't come with an instruction manual. And often, it doesn't come with a thank you.
Taking all of this on can be a burden, and it can be hard to ask for help. Some people want to maintain their privacy, others are embarassed to admit they are overwhelmed. Or maybe they are just too busy to take care of anything but their family's most basic needs.
---
Operation Family Caregiver coaches the families and friends of newly returning service members and veterans to manage difficult transitions.
Operation Family Caregiver (OFC) provides free and confidential support to the families of those who have served our nation. We help the families of returning service members and veterans adjust to the "new normal" by coping more effectively with problems they never imagined. Our specially trained coaches help military families learn how to overcome the obstacles they face and to manage any challenges that might come along.
How it Works
OFC coaches work for local, community-based organizations, not the military, and will visit the caregiver's home, or meet by phone/Skype, to customize a 16- to 24-week program that is unique to each family. Together, caregivers and their coaches develop strategies that can help them get through the tough times and make plans for how to manage over the long term.
Easterseals Washington & Operation Family Caregiver
Easterseals Washington is proud to have been selected as the new Operation Family Caregiver provider in Washington State, becoming the 14th location across the US to offer the program. As an OFC affiliate, Easterseals Washington will provide individualized skill-building support to military caregivers residing in Washington State.
To Enroll
Operation Family Caregiver in Washington is accepting caregiver applications now. Contact us today at mmcmackin@wa.easterseals.com or 206.281.5700 x123.
Participate in our Referral Network
Interested in us coming out and giving a presentation to your group and/or collaborating with us by referring caregivers? We would love to work with you and reach more families. Please email Meredith McMackin, Caregiver Coach, at mmcmackin@wa.easterseals.com for more information.
Operation Family Caregiver Washington brochure
Operation Family Caregiver Infograph
Operation Family Caregiver Program One Sheet
Operation Family Caregiver Launch Event Recap
Operation Family Caregiver Washington Launch Event PPT Presentation
Operation Family Caregiver Washington Launch Press Release
Operation Family Caregiver Washington Launch Event Photos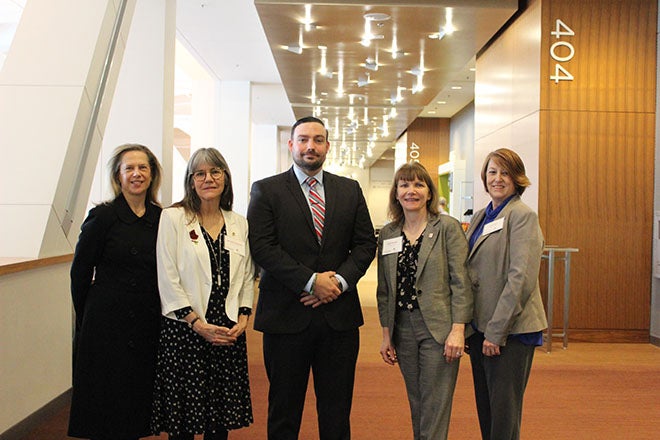 For program inquiries and more information, or to request an OFC presentation for your group, please contact:
Meredith McMackin
Caregiver Coach
mmcmackin@wa.easterseals.com
206.281.5700 x123
Additional Information
Visit www.operationfamilycaregiver.org for more information.
Supported By: