2015 Camp Wrap-Up
Another Amazing Summer at Camp Stand By Me
Here's to another year of creating friendship and unforgettable experiences at our fully-accessible summer camp and respite care, Camp Stand By Me. When we wrapped up our final summer session this month, just under 400 campers had stayed with us on the beautiful shores of Vaughn Bay this year – this includes 45 new campers! Through all of the s'mores, campfire stories, arts & crafts, canoe trips, and horseback rides, we had an amazing time sharing the wonderful beauty of our state and the Puget Sound Region with campers of all abilities.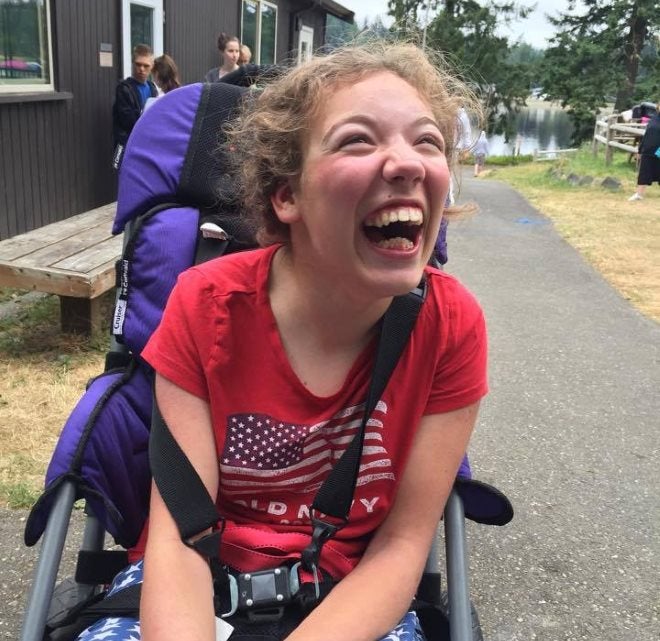 For many campers, attending Camp Stand By Me is the only time they've been away from their parents or caregivers in their entire lives. So, when we hear the stories of grateful parents and family members, who were able to take some much needed respite and know that their children were in a safe and accessible environment, it makes the true impact of Camp so much clearer. Camp Stand By Me Director, Joshua Mayer, hears a lot of these stories, so we'd love to share his thoughts on this Summer's success with you:
"I heard parents of new campers say, 'I can't believe I didn't get a phone call', 'I can't believe how happy they look!'.
Parents were speechless, in many cases. Parents of children who'd been kicked out of every school, every respite program. Parents of young and adult children who NEVER before let anyone other than family care for their child (in some cases, never anyone other than direct siblings or the parents themselves) in tears that their children not only had a blast, but were very well cared for.
I remember standing during checkout, with the mother of two young adult men who came to camp on different weeks, and she was in tears and kept hugging me. They'd never been away from her in their lives, and they are both in their mid-twenties. Another mother and father, speechless with their daughter's independence, lack of challenging behavior while here, ability to stay away from them for two full weeks (two different sessions). They were amazed with her growth over the course of those two weeks, her new found independence and overall enthusiasm for being at camp. The daughter had never been away from her mother, not even once." – Joshua Mayer, Director, Camp Stand By Me
We can't wait for next year, to see hundreds of smiling faces – of campers and their caregivers – coming to Camp Stand By Me for the first time or even their tenth time. Until then, we will have weekend respite sessions running throughout the Fall and Winter months. Click here for more info.