Kitsap Great Give & GiveBIG Seattle
We need your help to make Easterseals Washington's biggest fundraiser of the year even bigger.
Whether you live in Silverdale or Seattle, Bremerton or Bellevue, you can make an impact on the lives of children and adults with disabilities in Washington. Join us for the Kitsap Great Give on Tuesday, May 2nd and GiveBIG Seattle on Wednesday, May 10th. These 24-hour online fundraisers bring together thousands of donors across the state to make an impact on the organizations they care about most.
---
Kitsap Great Give - Tuesday, May 2nd
Do you love our programs serving Kitsap County? This is the campaign for you!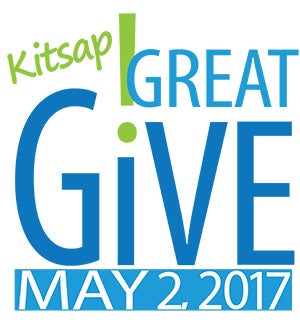 The Kitsap Great Give is a 24-hour, online giving event organized by the Kitsap Community Foundation to grow philanthropy in Kitsap County and surrounding areas. Every dollar you donate during Great Give will be proportionally matched by event sponsors so that the nonprofits you donate to receive more money than you donate. Your $100 donation could become $120 or more! Your donations can also help the nonprofits win extra donation prizes throughout the day. New for 2017, you can schedule your gift early and have it automatically donated on May 2nd. For more information and to schedule your donation today, head to the Kitsap Great Give website.
---
GiveBIG Seattle - Wednesday, May 10th
Do you love our programs serving Seattle and people from across the state? This is the campaign for you!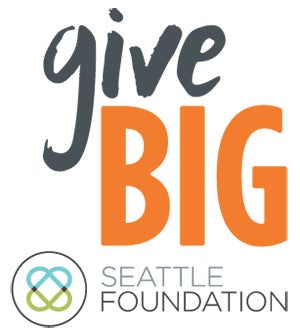 Much like Great Give, GiveBIG Seattle is a one-day online giving event to raise funds for nonprofit organizations serving Greater Seattle. GiveBIG is the third largest Giving Day in the country with more than 1,600 nonprofits participating. To simplify the giving process, this year's donors will have the ability to make an early online pledge starting on April 27th which will be processed during GiveBIG on May 10th. For more information, head to the GiveBIG Seattle website.
Lunch Break Madness!
From 11:00am-1:00pm during GiveBIG, former Easterseals Washington Board Members have come toghether to offer to match your donations! Last year this resulted in nearly $7,000 in total donations (including the matching funds) during the lunch break, and we're pushing to make an even bigger impact this year. Check back soon for more information on our available matching funds total for 2017.
---
Be sure to like us on Facebook. As Great Give & GiveBIG approach, we'll post resources, share stories, and keep a running total throughout the campaigns.