Nashvillian of the Year
2017 Honoree | History & Mission Statement | Event Photos | Sponsors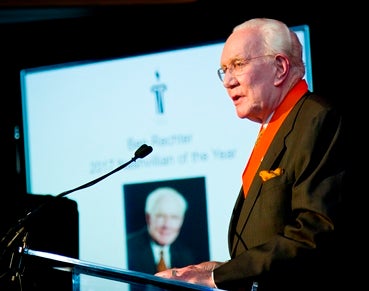 On Thursday evening, July 20th, Mr. Ben R. Rechter was awarded the 2017 Nashvillian of the Year for his business, civic and philanthropic endeavors in our community. He has assisted Nashviile into developing and growing into the prosperous city it is today.

In addition, through his time and efforts of enabling and spreading diversity and inclusiveness Rechter has provided the opportunity for many underserved Nashvillians to develop their confidence and to gain life skills which have prepared them to become thriving and successful citizens. Rechter cares about others.
Please join Easter Seals Tennessee, our Board of Directors, Ben Rechter's family and friends in congratulating a man that we are all so proud of!

Click to read the 2017 Nashvillian Acceptance Speech of Ben R. Rechter