School Age Services
Welcome to Easter Seals School Age Services!
School Age Services-Easter Seals contracts with many school districts in the Sacramento, Placer and San Joaquin counties to provide physical, occupational and speech therapy services. Those services are provided at multiple therapy clinic locations and in school classrooms. The School Age Services Program offers these special services so that these children can be successful in the classroom and in their lives.
Our Mission:
The mission of the School Age Services Program is to offer an efficient, reliable service which enables schools to meet obligations and responsibilities under the Education Code. We do whatever it takes, utilizing all available resources, to assure the child's success in the classroom.
Please see our School Age Services handbook below for more information about the therapies available through School Age Services.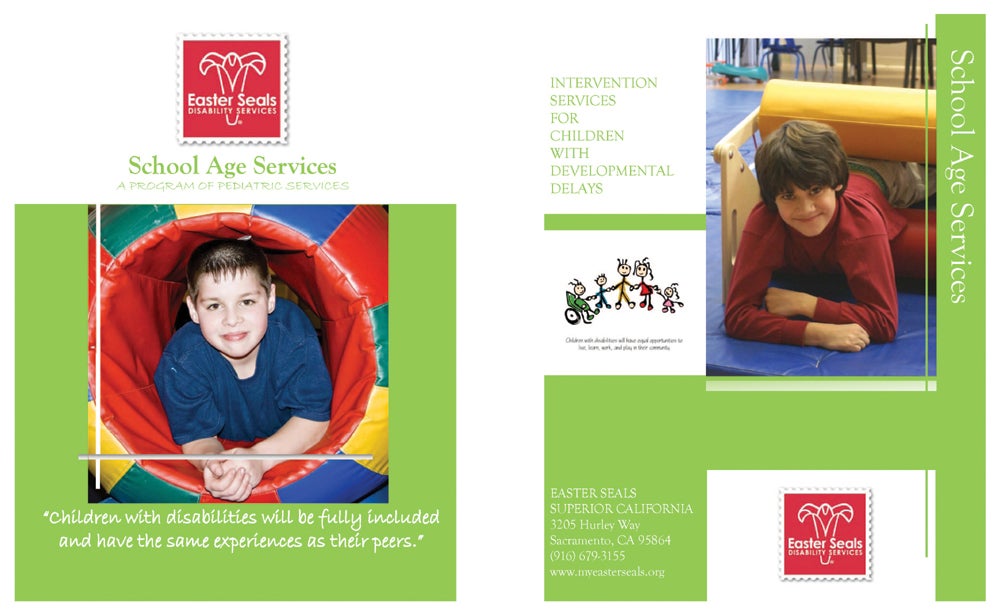 To see a copy of our Notice of Privacy Practices and to learn more about HIPAA Please Click Here.