2017 Festival of Chefs Participating Artists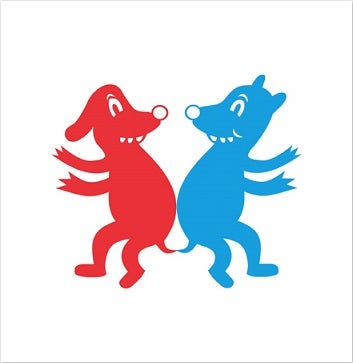 Amadeo Gonzales
Born in 1977 in Lima, Peru, illustrator, designer, and selftaught musician Amadeo Gonzales has been creating art and music for most of his life. Gonzales' works in freehand illustration, vector, ink, watercolor, acrylic, and silkscreen have been exhibited in several solo and group exhibitions in Miami, Peru, Argentina, Colombia, Mexico, and Costa Rica. He has also been a guest speaker at international events such as FILBA (International Book Fair in Bogota 2014), "Trimarchi" in Mar del Plata, and the FID 2015 International Design Festival in Costa Rica.
Editor of the cartoon magazine "Carboncito" since 2001, Gonzales leads the publication's work as the main voice in Latin American contemporary comics. He has edited other fanzines--Intestinal Transit and Summer Dog.
In 2011 Gonzales recorded his first album, "Mostros, Martians and Rock'n'roll" and the EP "Street Dog" in 2014. And in 2015 he recorded an album in concert.
When Gonzales isn't drawing, editing, or making music, he leads creative drawing workshops for children and adults at a variety of cultural centers, universities, and design conferences.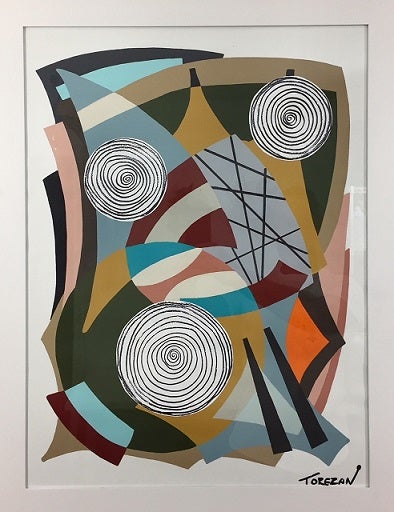 Amauri Torezan (Brazilian, b. 1972)
Torezan is a contemporary artist living in Southern Florida. Inspired by representations of the future and abstract art produced in the Mid-20th century, the artist developed a unique style creating hard-edged compositions that can be seen in his paintings, sculptures and murals.
In his timeless artwork, geometric forms seem to be floating around each other as the contrasting colors enhance the exuberant depth effect, creating a sensation of burgeoning life.
Torezan's works of art were recently exhibited at The Baker Museum, Coral Springs Museum of Art, as well as in numerous art galleries and international art fairs such as Art Palm Beach International 2017 where his work was shown alongside the works of masters like Joan Miró and Frank Stella.
In 2016 Torezan collaborated with the Swiss watchmaker Tag Heuer, presenting a limited edition of hand-painted watch straps during his solo exhibition at their Miami Design District location.
His art is part of collections throughout United States, Europe and Brazil.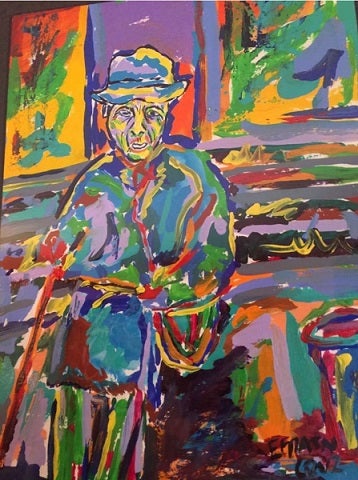 Efrain Cruz
"Born in Veracrúz, Mexico , I was the youngest of 6 siblings. I had early aspirations to be an artist, however, due to unforeseen obstacles, I chose to ignore my talents. About ten years later, I felt like my artistic expression could not be held back any longer. Life in Mexico is a major influence in my work and it is often portrayed in my artworks. My hometown's culture, rich history and deep sense of spirituality is reflected by my bright and colorful palette. My mother still remains to be one of my main influences. She taught me to feel, experience, and appreciate life."
By now, his work has been on view at The Coca-Cola Collection in Atlanta, The Alabama Museum, Florida International University, Agora Gallery in New York and Wynwood murals in Miami, to name a few. He also exhibited his new work at SPECTRUM Miami during Art Basel week 2016.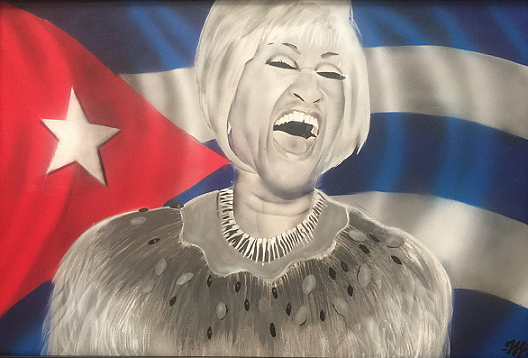 William "Live" Livesay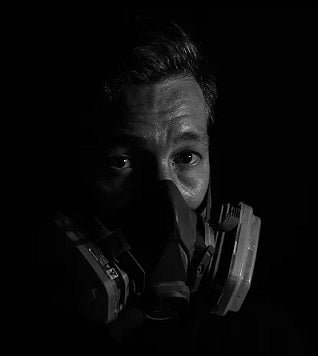 William "Live" Livesay, is a local Miami artist best known for his black and gray portraits painted on to wood panels. His style evolved over the years and is influenced by graffiti and the street art culture. Live is also a full time firefighter for the City of Miami and is a professional photographer as well. Many of Live's artworks can be seen in various pop ups, homes, and firehouses all over Miami.