For Immediate Release
Easterseals Southern California Appoints Four New Board Members
Southern California, August 24, 2017
Media Contact:
Vicki Greenleaf, Greenleaf & Associates
vicki@greenleafandassociates.com
323.573.5111 cell

Kelly Williams
kelly@greenleafandassociates.com

Easterseals Southern California (ESSC) – which assists more than 10,000 people with disabilities – has appointed four new board members.

Commented Mark Whitley, president & CEO, ESSC, "We look forward to the continuing and expanded contributions of these four new board members, who have already shown exceptional commitment in their support of Easterseals Southern California. Their generosity with their time and their tremendous energy and innovation greatly forward our mission of making a profound and positive difference in the daily lives of more than 10,000 people with disabilities and their families in communities throughout Los Angeles, Orange, San Diego, Imperial, Kern, San Bernardino, Riverside and Ventura counties."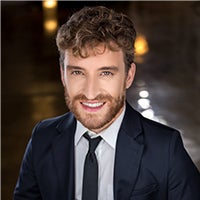 Nic Novicki — Actor and comedian Novicki (Boardwalk Empire, Gotham Comedy Live) is a long-time supporter of ESSC as founder of the Easterseals Disability Film Challenge and leads such fundraising efforts as ESSC Comedy Night. He was recently featured on the cover of Ability magazine for his efforts on behalf of the non-profit.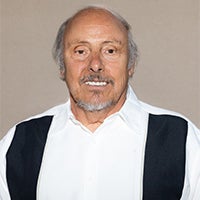 Anthony Pagano — Recently retired, Pagano enjoyed a distinguished, 47-year career in retail, most recently as Director/Field Merchandise Manager for CVS's Area 14, encompassing Southern California and portions of Nevada and Arizona. A longtime supporter of Easterseals, he led CVS's Easterseals campaign, raising more than $3 million over the past decade; helped create the annual Easterseals Retail Supplier Partner (RSP) Golf Tournament; supports ESSC's Strides for Disability; and is currently at work on launching a new fundraiser on behalf of the non-profit. A Fullerton resident for more than 30 years, Pagano has been an active volunteer with the Boys and Girls Club of America, Feeding the Homeless, Donate Life America, Para Los Ninos and served on the board of the West Fullerton Little League.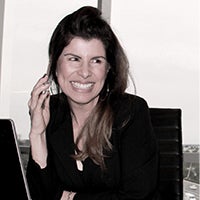 Beatriz Sandoval — Sandoval, who has worked in the marketing, advertising and multi-media sphere for over 20 years, is the Managing Director of Marketing & Brand Management for Irvine-based Robert Bosch, North America, where she manages the Thermador brand in the company's luxury home appliances division.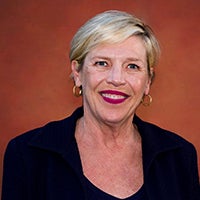 Jenni Wilson — Currently plant controller for Packaging Corporation of America's Los Angeles facility, where she is responsible for all financial activities, credit management and internal controls of the local facility, Wilson has held a variety of positions in the corrugated packaging industry over the past 23 years. She has served on the board of directors of the Long Beach chapter of Executive Women International in a variety of roles including chapter president, treasurer and program director; and on the steering committee of We Care in Los Alamitos. Wilson is an Orange County native and a graduate of California State University, Fullerton.

About Easterseals Southern California
For nearly 100 years, Easterseals has been an indispensable resource for people and families living with developmental disabilities or other special needs. The services provided by Easterseals Southern California (ESSC) – in Los Angeles, Orange, San Diego, Imperial, Kern, San Bernardino, Riverside and Ventura counties – make profound and positive differences in people's lives every day, helping them address life's challenges and achieve personal goals so that they can live, learn, work and play in our communities. With 2,300 employees, 60+ service sites and hundreds of community partnership locations, each year ESSC assists more than 10,000 people, providing adult/senior day services; autism therapy; child development/early education; employment services, veteran employment support; independent living options; and more. At Easterseals, 87% of our income is spent on services, meeting Better Business Bureau/Wise Giving Alliance standards. Join us in changing the way the world defines and views disabilities.
Join the Conversation …

Like us: www.facebook.com/EasterSealsSoCal
Follow us: www.twitter.com/EasterSealSoCal

# # #