Financials
See the Results of Your Support
Easterseals is one of the largest nonprofit agencies in Southern California providing services for people with disabilities. We are proud of our record of putting your donations to work effectively.
In the Fiscal Year ending August 31, 2016 we spent more than 87% of our income on services in local communities throughout Southern California.
View the website for the 2016 Annual Report.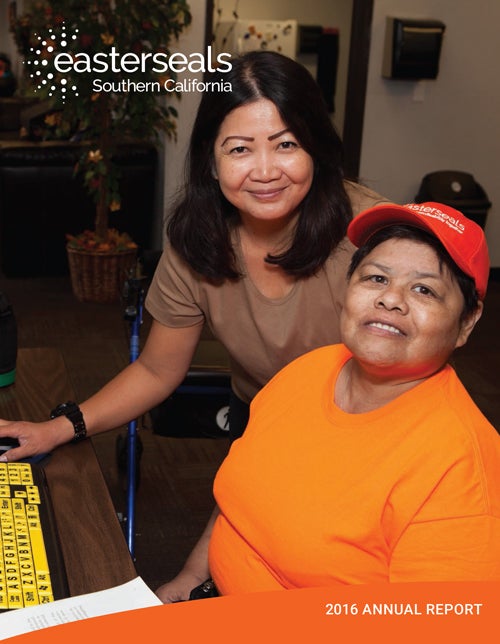 You can now view our 2016 annual report by going to www.esscannualreport.com. To view reports from previous years click here
For more information, contact us.