Year-End Empowerment Campaign 2018
Help Easterseals make profound, positive differences in people's lives this holiday season.
Easterseals Southern California is excited to introduce the 2018 year-end Empowerment Campaign to support our shared community. Your contribution will make a profound, positive difference in the lives of children, veterans, seniors and their families across Southern California.
It is donors like you who inspire, uplift and bring the Easterseals Southern California family to life! The 2018 Year-End Empowerment Campaign begins on Monday, November 12, 2018 and continues through December 31, 2018!

Throughout this campaign, you will learn about individuals that Easterseals has empowered to achieve personal goals and address life's challenges, such as Jorge, whose work with Easterseals Bob Hope Veterans Support Program resulted in a job offer with Google as an Event Planner. Jorge received the motivation,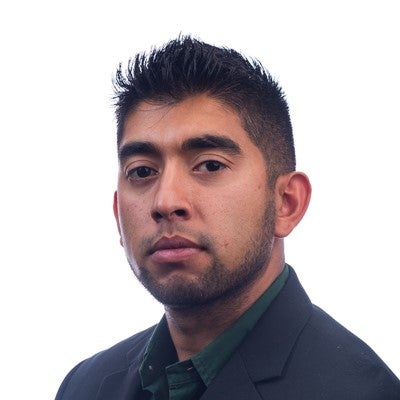 proper employment connections and the extra boost in his confidence, which allowed him to successfully transition into civilian life and become even more excited for his future.
$50 will assist in funding Senior Day Services daily activities for seniors with Alzheimer's, dementia or other cognitive impairments and/or physical disabilities.
$85 can help our Bob Hope Veterans Support Program provide one-on-one employment services veterans need to transition out of the military into meaningful civilian work.
$100 will help equip Child Development Center classrooms secure state-of-the-art learning tools for children up to age five.
$500 can assist Autism Therapy Services to deliver behavioral, speech, physical and occupational therapies.
$1,000 can help support our Living Options Service to move people from institutions into professionally supported homes in local communities.
You can provide your support at anytime before the end of the year by donating today, so that more individuals can live, learn, work and play independently in our communities.

Easterseals, the largest disability services organization in Southern California, is the indispensable resource for individuals and families living with disabilities. We're changing the way the world defines and views disability by making profound, positive differences in people's lives everyday – something we've been doing for nearly 100 years. Looking forward to having your support this year!